French Summer Camp Price includes
15h French language Classes (Monday – Friday, 3h per day)
All classroom materials
Language activities
Afternoon leisure/sporting activities including Adventure Activities
Evening activities
Weekend activities & excursions
Enrolment fees
Full-board accommodation in a study travel centre for juniors
Laundry: 1 wash per 2 week stay
Price: 2360€ for 2 weeks which includes the Adventure Plus activities.
While we accept 1 week stays, we do recommend 2 week stays so that students get to take part in the weekend excursions the middle weekend and benefit from the immersion.
Your French/English lessons will be fun yet educational, including games, songs and plenty of interactive group exercises. Classes are taught by young, dynamic teachers who know how to keep summer camp learning entertaining and lively!
Lessons take place 9h-12h30 Monday to Friday with a 30-minute break.  Students will be fully involved in the lessons, playing games, creating projects, learning vocab and phrases that they can later use in real-life situations. Groups are often taken out into Morzine to put what they have learnt into practice, for example, they might learn some vocab and questions and then go to the market to buy a few items and test their French on the stall-holders.
We cater for all ages from 11-16 years old during the summer camp and students are split into groups with others of a similar age.  We also cater for all levels from complete beginner to advanced or almost bilingual.  Students are also divided into groups according to their language level.
As part of our French summer camp, we also offer the option of GCSE/AS-level/A-level preparation courses.  These are a very popular option and run at the same time as the other courses for 15 hours per week.  French language classes are taught by a teacher experienced in the exam requirements so students can improve their general level, learn exam tips and techniques to help them in the exam situations.  We also offer additional private tuition if required to work on specific weakness or skills.
The aim of all of our French language lessons is to complement and improve on what children learn at school.  The main focus is on getting junior students communicating in French, having a go, gaining confidence in speaking and understanding why it is important to learn a language.  We also try and motivate students and make them see that learning a language is not only useful but fun too, which sometimes they don't realise when learning in a classroom back home!
Private Lessons
You can choose to add 3 x 45-minute private lessons to your child's French Summer Camp experience.  The perfect way to personalise the experience and for students to work on exactly what they need to progress at school, pass an exam and work on areas of weakness.   Private Lessons are taught by our qualified experienced French teachers who tailor the lessons to the precise needs of each student.  Feel free to send your child with example of their schoolwork or exam requirements to work on in these valuable sessions.
Lively sporting, cultural and social activities are an essential part of a language study trip in France and our region offers a fantastic choice, so children will never be bored! Afternoon and weekend activities are run by our qualified activity coordinators or qualified specialist guides. All residential students get to participate in Adventure activities during their stay with us.  Our Adventure Activity programme includes swimming, white-water rafting, mountain biking, tree-top adventure park, canyoning, climbing, summer sledging and swimming and games at Lake Montriond.
Sample 2 Week Programme
Click on the pdf logo to download a sample 2-week programme for our French Summer Camp including Adventure PLUS Activities:
11-16 year olds: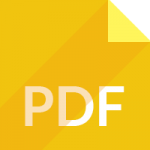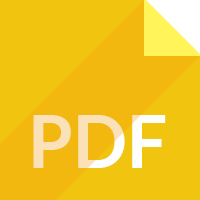 Evenings are a time for all of our campers to come together and have fun or relax after a busy day!  We arrange activities in the French Summer Camp Centre and out in Morzine. Activities can vary depending on the activities being hosted from week to week in Morzine but include bowling, ice-skating, an accompanied outing to Morzine, team games, arts & crafts evening, pyjama party, French culture night, BBQ evening, slackline/circus workshop and of course on the first night we host a Welcome Party for all of our new arrivals to France!
Weekends are an opportunity for campers to explore France and to enjoy the French Alps at a more relaxed pace without the morning French language lessons!  One Saturday in 2, campers will visit either Lake Montriond for swimming, kayaking, stand-up paddle boarding and chilling in the sun with their new friends.  The other weeks, campers will visit the medieval village of Yvoire for a spot of cultural exploring and shopping and Excenevex beach for swimming, watersports and chilling in the sun!
Sundays are spent at an activity centre based around a lake called Plage de la Beunaz.  With ziplining, trampolining, pedalos, inflatable water games, dive platforms, kayaking and much more, our campers love their day out at this activity lake!
Students stay in a study residence designed for study travel trips for juniors and teenage groups.  The centre is managed by an experienced local family who have been welcoming school groups to the area for more than 15 years.  Students are housed in en-suite rooms sleeping 2-4 people.  Our activity coordinators stay on-site in the student residence to provide supervision, to ensure a convivial atmosphere, to lend a sympathetic ear if needed.  The centre has large gardens, balconies and mountain views and is within an easy walk of Morzine centre.
Meals are provided on a full-board basis:  the chef is experienced in providing tasty, plentiful food with a menu specially designed for children. Picnic lunches are provided throughout the week.  Evening meals are taken in the Summer Camp centre.  Dietary requirements can be catered for.
Internet access is available in the centre allowing easy contact with home.
We offer a meet and greet service for arrival and departure at Geneva airport.  An Alpine French School representative will be at Geneva airport to meet students at any time on a Sunday and to help with their arrival & departure.  This service can only be provided on a Sunday but at any time including early and late arrivals and departures.  The cost of this service including the airport transfers to and from Morzine is 100€ per person.  At all other times, we can arrange transport for students but a representative from our partner transfer company will welcome students at the airport so they must be autonomous to travel without an adult.  Unaccompanied Minor Services can only be accommodated on a Sunday when our representative is at the airport.
All members of staff on our French Alpine Summer Camp have the necessary authorizations and experience to work with juniors.  All French Activity Leaders have to pass a qualification to allow them to work with children in a Summer Camp environment.
Accommodation and activities included in this programme are all accredited by the French government (Ministère de Jeunesse et Sports) to welcome junior groups.
Students are supervised during all tuition, breaks and activities and our activity coordinators stay on-site with the juniors.
Morzine is a small Alpine village, very safe with a real sense of community; a perfect size for kids to discover.  It is in an ideal location to offer a huge range of activities making it an ideal base for a French Alpine Summer camp study trip.
Village market
Souvenir shops
Skate park
Tennis courts
Outdoor pool complex
Swimming lakes with beaches and lifeguards
Partnership scheme with local businesses
"A tremendous Summer Junior camp!  Our 11 year old son spent 2 weeks at the Alpine French School Summer Junior camp and had an amazing time. The program that includes language lessons in the morning and fun & exciting activities in the afternoon is the perfect formula for young people to improve their language skills whilst having fun. So much so he wants to go back this year but this time for 3 weeks! Thanks Alpine French school for a really special experience".
Fabienne Grimaldi-Patton, Scotland
"I'm overdue in thanking you for all your assistance as we looked into sending our two children to camp this August. Mia and Noah had a terrific time and learned so much. The afternoon activities exceeded expectations and they are still in touch with friends they met that week.  The private lessons really helped Mia out with the subjunctive— on her first day of school, she passed the test needed to jump ahead a year of honors French."
Rebecca Caruso
To book your place on our French Summer Camp
Please complete our booking form and we will get back to you within 1 working day.  A deposit of 400€ must be paid to reserve your place.
Insurance
Insurance is not included in the price of our Summer Camp in France.  We require all students to have insurance.