Learn French in France with our French Intensive Courses, French Summer Camp or French Skype Lessons.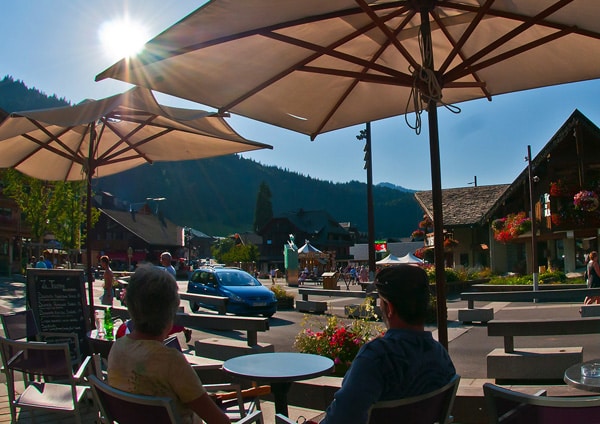 We offer a wide variety of French courses and learning options for adults. Whatever your level, objective or budget, we offer French courses to suit.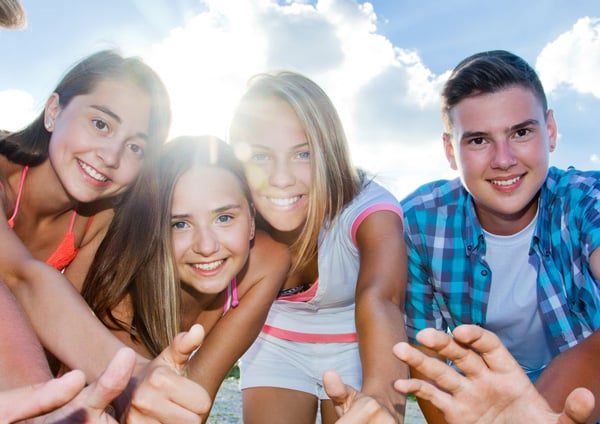 Learn French at one of our Junior Summer or Day Camps in the beautiful French Alps.

Welcome to Alpine French School
We take pride in our staff and the quality of our teaching in both languages.  Your lessons will be taught by a native speaker of the language you are learning.  Our management and reservations team are also teachers so we can help you with any questions you have about your lessons when you book with us.  We all speak several languages in order to help students of different nationalities.
Meet the Team
We have moved into our wonderful new school!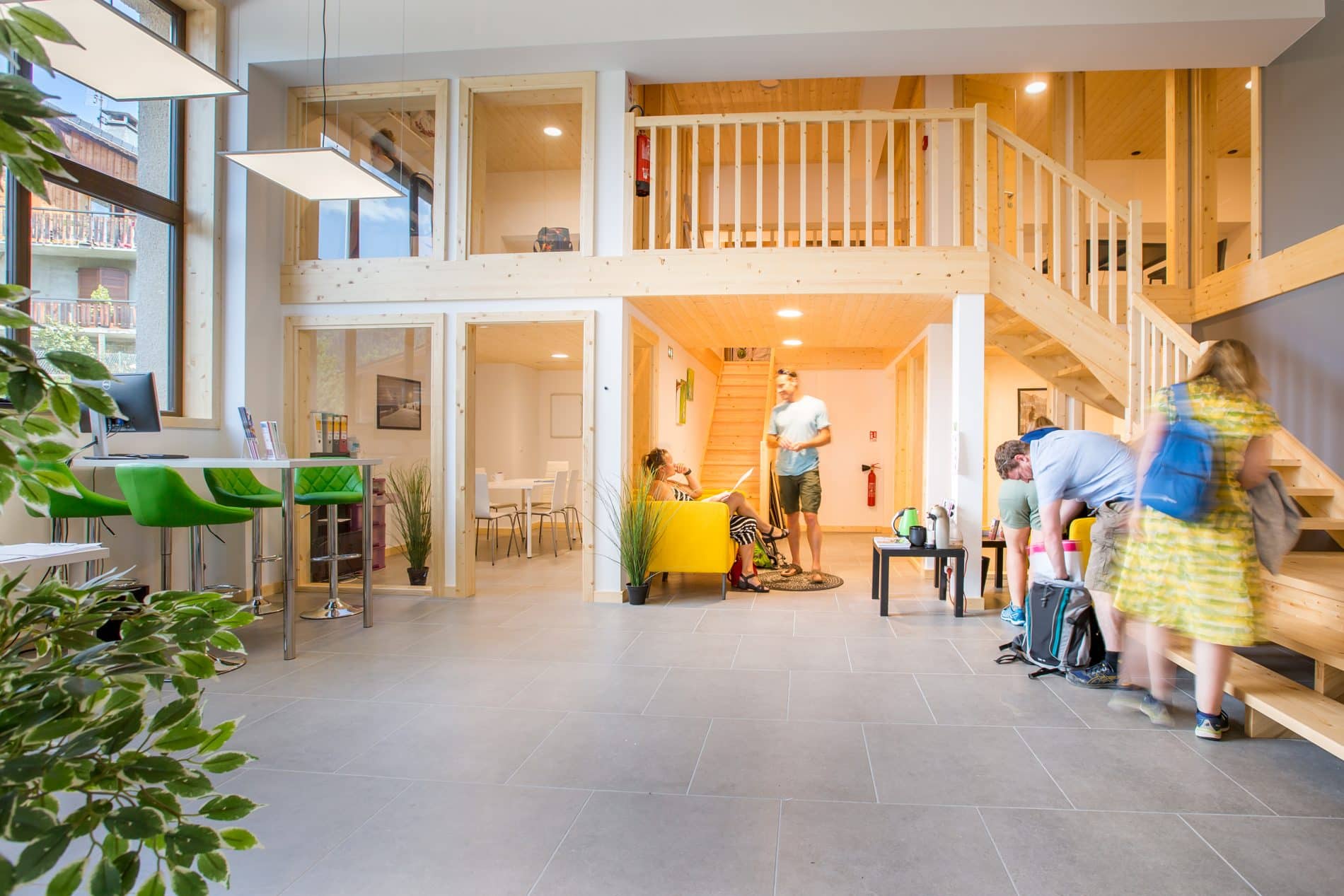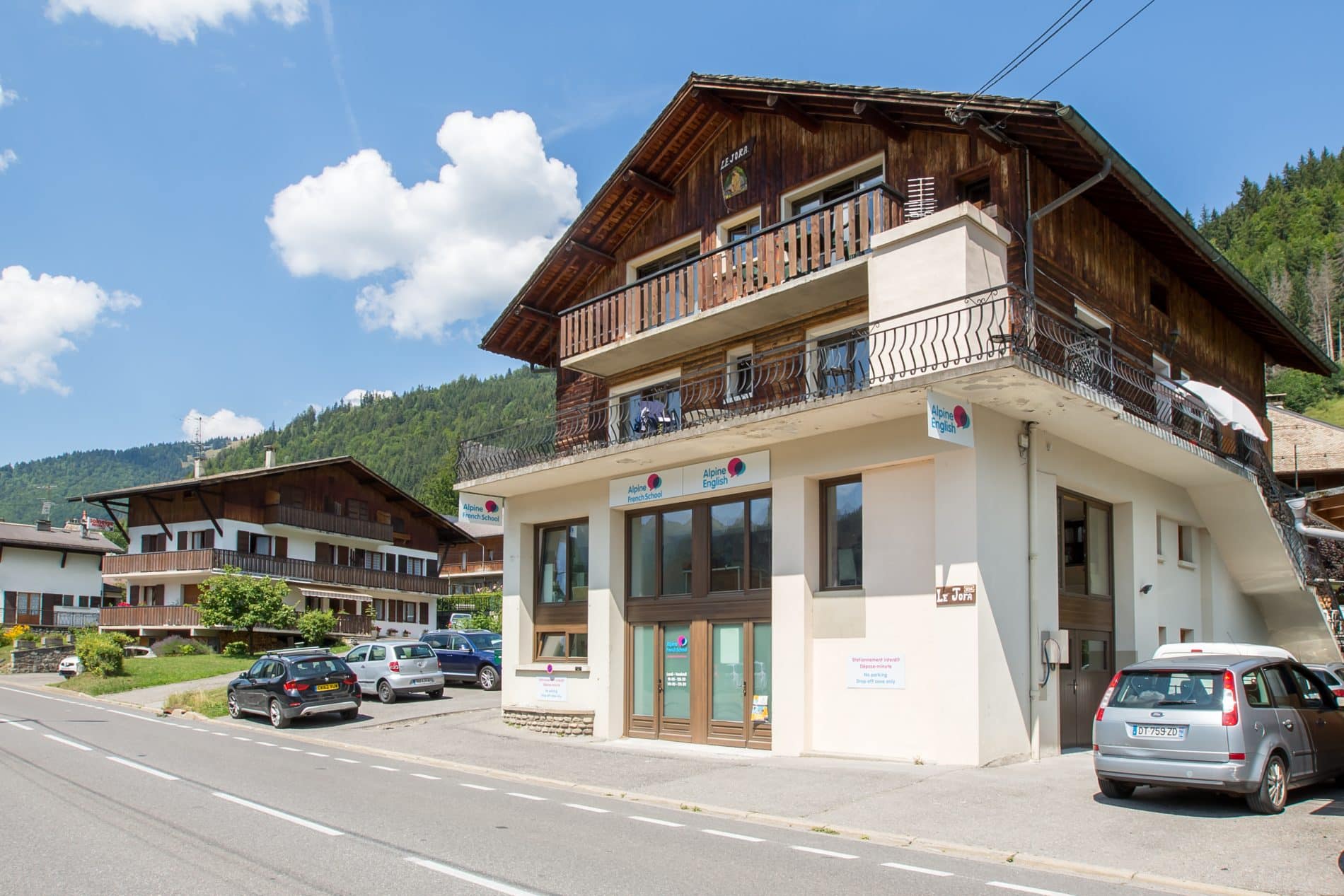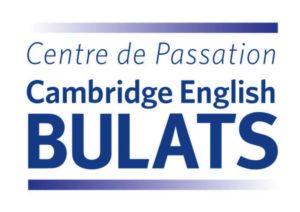 Official BULATS & BRIGHT Language Test Centre
Alpine French School is very proud to be named as a test centre for BULATS and BRIGHT tests which are Cambridge English & Alliance Française language assessment certificates.  Take a BULATS or BRIGHT test to receive a certificate of your level in either English or French. This also means that you can use your CPF training budget with Alpine French School.
Use a Training Budget to finance your course

Our Popular French Course Categories
Why not browse by our most popular courses?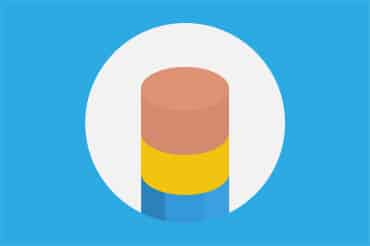 Want to learn French but not sure of your level? Why not take our short test for a better understanding of your competence before you take any French lessons. The test is multiple choice and will take 10 minutes on average. Bonne chance!
Test your French level now…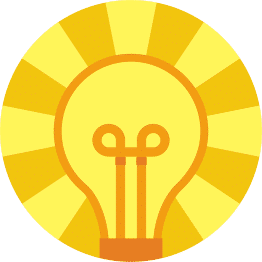 Why choose us to learn French?
French lessons for all levels, professional enthusiastic teachers
Small groups, personalised approach to language
Interactive, conversational tuition
Discover an amazingly beautiful area of France
Use French government training budgets to subsidise your course
Proven Teaching Methods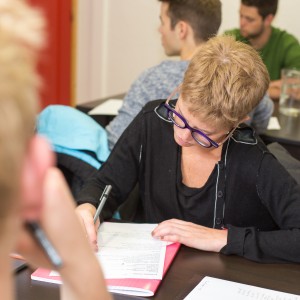 " The balance is great, I left Morzine wishing to stay, or come back soon.  The school exceeded my expectations.  The first day I went to class apprehensive and I went home really happy.  My teacher was one of the best "things" of Morzine, she was so patient, comprehensive, worried and occupied in our French progress every day; she was all the time ready to receive our questions and suggestions.  Debs, Helen & Christelle made me feel safe, that whatever happened I could talk to you.  My ski lessons were amazing, I learned more than I expected and the instructors greatly increased my confidence.  I learn many things and the school was perfect"
Josefina Uria, Brazil
Looking for an Intensive French Course? Then you are in the right place! With small group sizes, a focus on being able to communicate in French, a dynamic professional school in an amazing location and our friendly, welcoming atmosphere, we provide an ideal learning environment! Our French Intensive Courses include a variety of linguistic activities so that you approach French from many different perspectives and in varied situations from conversational activities, pronunciation exercises, games, quizzes, songs, discussions, comedy sketches, commenting on authentic videos, role-playing in everyday situations so that when you finish your course, you'll be much more confident in speaking French. Practice talking French in a friendly school environment and with our partner shops, bars and restaurants to really break through that invisible barrier and enable you to really start communicating in French!
Intensive French Course Info
If you study French in France, you will be immersed in not only the French language but also French culture. Dip into the French way of life, one of the most envied in the world and get to know French people first hand – what can be a more valuable experience ?
If you choose to learn French in France, not only do you immerse yourself in the French language by taking a French course, but as soon as you walk outside the classroom and the school, you are in France. It sounds simple and it is. Say 'bonjour' to people as you pass, learn the basics of shop conversations and current pleasanteries that are 'in vogue' as you do your daily shopping. Sample French food, learn about French style, visit some local attractions, see some of the astounding French scenery, and there is certainly plenty of that from sea, city to mountains. Fall in love with France as well as simply the French language.
Why learn French in France?
What makes Alpine French School unique is the ability to combine French Intensive Courses with amazing activities in an area of outstanding natural beauty ! Combine French courses with activities such as skiing or snowboarding in the winter, climbing, hiking, mountain biking and adventure activities in the summer. If these activities are too active for you, we also offer French and yoga courses so you can relax and rejuvenate in the clean Alpine air. In the winter, ski or snowboard in the mornings and then take a French Intensive Course in the afternoons. In the summer, study in the morning and enjoy the Alpine activities in the afternoon. Not only are the activities unique, but the French courses too. Alpine French School organises everything from the French courses to accommodation, we take care of organising your activities and we can arrange your collection from Geneva airport. Read more about all of the different options here. If it seems like there is too much choice and it would be easier to talk to one of us in person, just phone us and we would be happy to answer any questions you may have !
Activity French Courses
If you are unable to attend French lessons in person, then French Skype lessons are a great solution. Flexible lessons to suit your timetable; take your lessons from your office, from home, from your hotel when traveling. Achieve great results with personalised tuition from one of our native-speaker French teachers who really care about their students and their progression. You will receive personalised homework between your lessons that will be reviewed at the start of your next lesson. Our French Skype lessons focus on improving your speaking and communication skills and with the help of our teacher, you will improve your confidence to speak French. By taking one-to-one Skype lessons, the content of the lessons is personalised to your level, objectives and interests and your programme is tweaked by our experienced teachers to ensure you get the most out of your lessons with us. With our experience of teaching students from all over the world, we understand the barriers that learners of French experience along the way and we provide our students with the tools and confidence to overcome any obstacles to get them to meet their objectives.
Skype French Lessons