Filter by Juniors
Filter by Adults
A tremendous Summer Junior camp!  Our 11 year old son spent 2 weeks at the Alpine French School Summer Junior camp and had an amazing time. The program that includes language lessons in the morning and fun & exciting activities in the afternoon is the perfect formula for young people to improve their language skills whilst having fun. So much so he wants to go back this year but this time for 3 weeks! Thanks Alpine French school for a really special experience
- Fabienne Grimaldi - Junior Review
My kids spent a week at Alpine French School this summer and absolutely loved it. Not only did they learn a lot and enjoy the French lessons in the morning, but they loved all the new friends they met and the afternoon activities the school organised. The staff and teachers for the kids were wonderful and really made the experience memorable for the kids. The location of the school is also perfect with Morzine being an ideal place for lots of activities to keep the kids busy and happy. Highly recommend!!
- Emily Tseng - Junior Review
My son spent three weeks at the camp. The staff are lovely and the atmosphere is very welcoming. In the Discovery Program, he spent the mornings immersing in French and engaging in learning activities, and then the afternoons, going on excursions in the beautiful Alps. He has met many new friends through the camp, and I am happy that he is now conversing confidently in French.
- Hiba Majzoub - Junior Review
I'm overdue in thanking you for all your assistance as we looked into sending our two children to camp this August. Mia and Noah had a terrific time and learned so much. The afternoon activities exceeded expectations and they are still in touch with friends they met that week.  The private lessons really helped Mia out with the subjunctive— on her first day of school, she passed the test needed to jump ahead a year of honors French.
- Rebecca Caruso - Junior Review
Our 15-year old daughter spent 2 weeks at the Junior Summer Camp in July 2017. She had a fantastic time and I was so proud when we picked her up. As I had hoped (and I suppose, expected) her French – both her confidence in speaking and her grammar – had improved massively. But as well, the experience made her grow and mature in so many other ways. She gained so much from this friendly, stimulating and supportive international environment. This was an outstandingly good experience for her.
- Marysia A Placzek - Junior Review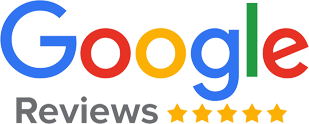 I'd just like to thank you for taking such good care of my daughter during the two week camp.

This was her first time away from home and she didn't miss us at all. I'm very pleased to have chosen your school.

Take care and we'll be in touch next summer.
- Brian Nolan - Junior Review
When we picked up Nauris from the residential camp, his statement was: "I don't know what your plans are for the next summer travel, but I want to come back to this camp!"
- Lauma Priksane - Junior Review
Just a belated note to say thank you for everything you and your team did for the boys during their 2 weeks at camp.  They both had a fantastic time and enjoyed every moment!  We are now back in Bangkok and they start back to school next week so will be interesting to see how they get on in their French lessons!
- Sally Dicken - Junior Review
Just a quick e mail to say how much the kids enjoyed your school .I think they are both keen too come back next year ,and Tiger seems now bent  to do A level french !

Seems like they made some good friends and were kept wonderfully busy
- David Kelleway - Junior Review
Thanks again Helen, for all your help and support along the way and for a fantastic experience for our little boy.
- Fabienne Grimaldi - Junior Review
"The Alpine French School provides a supportive and challenging environment to learn french. They do an excellent job of placing students in the appropriate level and then achieving the right balance of listening, speaking, writing in the classes. The teaching technique often incorporates a game or interactive exercise to practice a concept just covered, which works well."
- Mike Clinebell, San Francisco CA. - Junior Review
Alessandra had had French classes at school for a couple of years.  After two years they were still teaching basic words like greetings, colours, numbers.  They said they couldn't start teaching sentences until they children were 10 / 11 years old.  She was not enjoying it at all and really didn't see the point.  So, she couldn't be bothered and didn't do well.  The school told us the reason for her poor performance was that she clearly had no memory for language and would struggle to learn another language. They said they had tried but there was really nothing they could do about her lack of memory!  Not a great conversation.  However, I wasn't prepared to write off her ability to learn another language at age 8.  So, I sent her out to Alpine French School.  And we made a very big decision over the summer holidays to change her school here in the UK.  This year, the French teacher in her new school says she is very enthusiastic in class.  She hasn't scored less than 85% in her French tests since she joined and has even had a Commendation from the Headmaster for consistently scoring 100% in her weekly French vocabulary tests. Unquestionably she sees it as more fun learning French after having experienced actually using French in real life settings when at your school.  Nearly a year later, she is still talking about being able to go to the local market and buy nougat in French!  She asked me yesterday if she'll be able to do that again this year.
- Louise Romano - Junior Review
Joe

is really enjoying himself, so much so that he has broached the idea of staying for a little bit longer.  Would it be possible for him to stay for an extra night or two?
- Joe Joyce - Junior Review
Very good feedback from Sara, we will recommend your place, it is beautiful with a lot of activities, plus your team.  She enjoyed her French classes when the teacher insisted to speak only in French.  Thank you for having Sara in your camp and see you next time!
- Sara Cinca - Junior Review
Yekaterina really enjoyed her time in Morzine.  She liked the food, beautiful location and the homely atmosphere.  The private French lessons she took were really useful and the communication with Alpine French School was pleasant, easy and helpful.  She most enjoyed the excursions and activities!
- Yekaterina Dowling - Junior Review
There was perfect communication with Alpine French School prior to the camp; when the first day I was a little worried about her trip alone, I could contact very quickly and I appreciate your flexibility and quickness about Inés' changing of mind and doing mountain bike, she really enjoyed it. The food was amazing, the camp was fantastic and special thanks to Olivier who put a great effort into preparing really fun activities
- Inès Lammers - Junior Review
I just wanted to thank yourself and the Alpine French School team for an amazing week in Morzine.  My experience has been positive throughout, from the initial booking and logistics communications, to the classes themselves.

The admin team were quick to respond to any queries I had, and provided very detailed information on all aspects of the booking, all with a friendly smile.  I would like to share my appreciation for the teaching style; challenging grammar lessons and engaging oral/written sessions, unparalleled to language lessons I have taken at university.

I am very impressed with the school and would definitely recommend it to others looking to combine language lessons and activity holidays of this kind.
- Nathalie White - Adult Review
Last week I was with you having booked one to one tuition for fifteen hours over five days (two hours each morning followed by one in the afternoon) to improve my French. I flew across from the UK especially, as the school had been recommended to me by my cousin who lives in Les Gets (she had attended a group conversational course with you last year). I was a little apprehensive as flying across from the UK and booking fifteen hours of one to one tuition for a week was a bit of a hit on the bank account.

But I must say, it was money very well spent and worth (as we say in England) every penny. In the morning I had two hours with Celine and after lunch one hour with Justine.  Celine's instruction was exactly right for me at my level. With her fifteen years spent teaching in England she knew instinctively what I needed and what was best for me to progress, I learnt so much in the period of five days it was incredible and I completely surprised myself. After two hours each morning with Celine, I would then spend an hour with Justine to confirm what I had been taught in the morning – which was a perfect system. Both Celine and Justine made me feel relaxed and not worry about making mistakes.

It was most definitely money well spent and I exceeded all my expectations.

I would also like to say that everybody in the school was relaxed, friendly and happy (I was always hearing laughter), I didn't feel like a student but part of the team and I thoroughly enjoyed my time spent in the school.
- David Broniman - Adult Review
My lessons with Alpine French School have really helped me to eliminate some of my entrenched errors despite speaking French for over 20 years and living in France for more than 10 years. The lessons are creative, engaging, interesting and effective. I've not only learned to refine grammar and increase the depth my vocabulary; I've learned about French politics and the more enigmatic aspects of French culture. Best of all, the lessons make me want to keep on learning. Thank you Alpine French School
- Mary Kirkbride - Adult Review
L'ambiance dans l'école était très bien.  Nous avons parlé beaucoup pendant les cours et je n'ai pas de suggestion pour améliorer le stage!  Merci pour les 4 semaines à Morzine :)
- Samira Machouk, Switzerland - Adult Review
C'était un super bon expérience, c'était très cool! Je voudrais bien rentrer ici.  Je suis un peu triste de partir!
- Hanna Frankenberger - Adult Review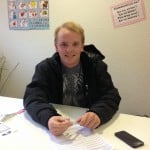 I have had a lovely time at AFS.  Who knew that doing a 10 week French course could be so enjoyable?  The whole AFS team are so accommodating and will always do what is in their power to make your stay more enjoyable.  Being able to ski in the mornings and have lessons in the afternoons is a great system and I have enjoyed every bit of my 10 weeks here, and I feel like my French has improved!
- Luke Williams, England - Adult Review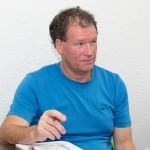 The school was extremely professional in its approach to providing excellent teaching.  My expectations of the course were met and French language was used at all times so we were totally immersed.  The teaching materials were excellent, don't change anything!
- John Grauer, Australia - Adult Review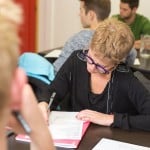 " The balance is great, I left Morzine wishing to stay, or come back soon.  The school exceeded my expectations.  The first day I went to class apprehensive and I went home really happy.  My teacher was one of the best "things" of Morzine, she was so patient, comprehensive, worried and occupied in our French progress every day; she was all the time ready to receive our questions and suggestions.  Debs, Helen & Christelle made me feel safe, that whatever happened I could talk to you.  My ski lessons were amazing, I learned more than I expected and the instructors greatly increased my confidence.  I learn many things and the school was perfect"
- Josefina Uria, Brazil - Adult Review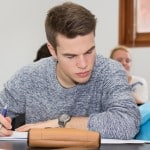 I really liked my course in the Alpine French School.  I came here to get better at speaking French and I think the school helped me out a lot.  In my 2 weeks here, I learned a lot of grammar and vocabulary and I am now much more confident in speaking French.  I really liked the climate in the classroom, because the classes aren't too big and everyone is encouraging you to speak French.  The course met my expectations as we did a lot of speaking exercises and it made me feel more confident
- Yannick Schleup, Switzerland - Adult Review
My husband and I have just completed a week's intensive course at the Alpine French school in Morzine and we can both see an improvement in each other's French. To anybody who is undecided as to whether or not they should try it, I would definitely say yes. Go for it!

As an ex teacher I know that the best thing that we can do for our pupils is to give them confidence and enthusiasm and the teachers at the AFS certainly do that for you no matter what your level of French is or how old you are. It was great to listen to a native French speaker who spoke clearly and slowly (enough). Each day I heard lots of new vocabulary which was frequently repeated so that by the end of the week I felt as if I had learnt a vast amount. There was a good balance of activities to suit different learning styles and plenty of opportunities to practice speaking.

Not long after the last lesson I happened to be in a small shop in the village and began a conversation with the shopkeeper who was amazed and delighted. He exclaimed, "ah vous parlez francais. C'est magique!" What better testimonial could you get than that!
- Kerrie Evea - Adult Review
Alpine French School had a lovely happy atmosphere.  The course met my expectations with the use of different teaching methods: cards, games, riddles, and all grammar points were fully explained.  The one to one private intensive format worked really well and was the best part of my course!  The teachers are the best, go to Alpine French School!
- Christine Clegg - Adult Review
I had a great time and enjoyed the lessons, the food and the activities, especially the canyoning, which was challenging and memorable!
- Joel Grimmer - Adult Review
I would thoroughly recommend this course to anyone who wants to learn French in a French environment.  The enthusiasm of the staff is very encouraging and the teacher was very good at assessing my learning needs.  At first I was very nervous but I felt I was put in the right class and felt I have grown and improved so much.  Thank you!
- Suzi Kirwan - Adult Review
What better than learning French with a wonderful teacher in the beautiful Alps!  The perfect mix of intense morning study and active afternoons where you are free to do what you want.  Everyone at the school and all the Morzine locals have been so friendly, I can't wait to come back!
- Sarah Mills - Adult Review
Thank you for the week's intensive French Courses.  Tricia and I really enjoyed our weeks and both of us thought that our tutor was excellent.  We look forward to booking some further lessons when we can.
- Andrew Grimmer - Adult Review
L'été était parfait pour moi à Morzine!  Les leçons étaient très bien et je pense que j'ai fait des progrès!  Et pour moi aussi l'organisation était super, merci pour tous!  Je ne vais pas oublier cet été à Morzine.  On se voit bientôt, je reviens en Janvier pour skier :)
- Patricia Lauber - Adult Review
Je suis heureux d'annoncer que nous avons tous deux bien reussi l'examen de "Open University", malgré tous les soucis. En fait, Lindsay m'a battu! De tout facon, tout le monde est tres content. Nous vous remercions une fois encore de votre aide.
- Chris Parry - Adult Review
"I am sad to have to stop my lessons – this is a very first for me and this is a glowing testament to our teacher who inspires confidence and makes the otherwise daunting subject of French grammar seem far less so. She brought boundless energy and above all fun to the lessons. Also she was flexible in keeping the subject varied and interest levels high"
- Russell Parsons - Adult Review
"Great structured lessons"
- John Taylor - Adult Review
"I got my lessons for free using a government training budget organised by Alpine French School"
- Karen Lees - Adult Review
"Christelle teaches in a fun way, making it easy to learn"
- Corinna De Vries - Adult Review
"I enjoyed learning new vocab and speaking French with people of a similar standard"
- Bethan Bodaszewski - Adult Review
"Everything about the course was good, a good blend of everything I had wanted before the course started, plus loads that I didn't realise I needed"
- Karen Brock - Adult Review
I enjoyed everything about the course! The structure of the week was really good. Day on day developing what you had done the day before and building from there. A great learning experience and never felt like it was too much. The teacher was fantastic!
- Tadhg Ryan - Adult Review
"Professional and experienced teachers with a great balance of work and fun"
- Shona Carnegie - Adult Review
The teachers were fantastic – well informed and enthusiastic! They both conveyed great enthusiasm and got us to overcome our demons. Their approaches varied and the pace was well-judged
- Jan Alcock - Adult Review
"The lesssons although structured, are also flexible to take account of all the students' needs. Highly recommended"
- Annelie Chappell - Adult Review
I had lessons with Alpine French School and enjoyed every minute. It was both challenging and rewarding and I would recommend it to anyone, even if you are a fairly fluent French speaker already. The Alpine French School staff helped organise all the funding too so the whole process was hassle free from start to finish
- Rebecca Malthouse - Adult Review
I have had several courses of lessons with Alpine French School in the last three years and can highly recommend them. I was virtually a beginner when I moved to the Morzine area and can now get by quite comfortably running my business and dealing with every day life in France. Helen has always been incredibly helpful and organised my yearly training budget so that I receive my lessons for free. The teachers have been great too, I have only had one week of lessons with Debs but she was fantastic. I have had all of my recent lessons with Christelle and she is brilliant. She is good at reading the class and tailoring the lessons accordingly. I have had a mixture of intensive courses, group and private lessons and all have been very beneficial. The weekly conversational classes are great too just to keep up the practise in a positive learning environment. I'm looking forward to starting up with lessons again soon!
- Carol Tratt - Adult Review