* Book now for Winter 2023 at last year's prices - from just 199€ per week for an Intensive Course! * Enquire Now!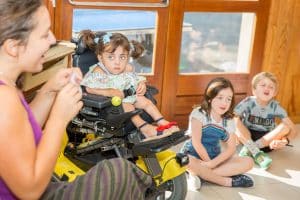 We can offer training courses for disabled students
Our school premises are accessible for disabled students in a wheelchair
Our staff can welcome disabled students
We have a protocole in place for disabled students
Our website indicates that we are able to provide training courses for disabled students
If you have a disability and would like to take a training course with us, please contact us to arrange a meeting either in person or over the phone so that we can discuss your future course.
Useful contacts:
Maison Départementale des Personnes Handicapés
Associations/Organisations in the Haute-Savoie