Summer Holidays in France 2022 Recap : Why not visit in 2023?
Summer 2022 feels like a long time ago, especially now we have snow in Morzine. But what a Summer it was! 
Our Summer Camp kicked off with a busy week as Morzine hosted the starting stage of Le Tour de France and the bi-annual Harley Day's Festival. We managed to take all groups of students out into the town to enjoy the festivities and watch the 'caravan' coming through the town.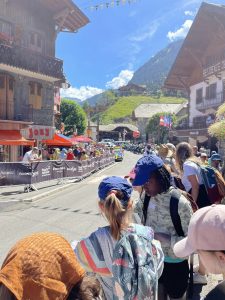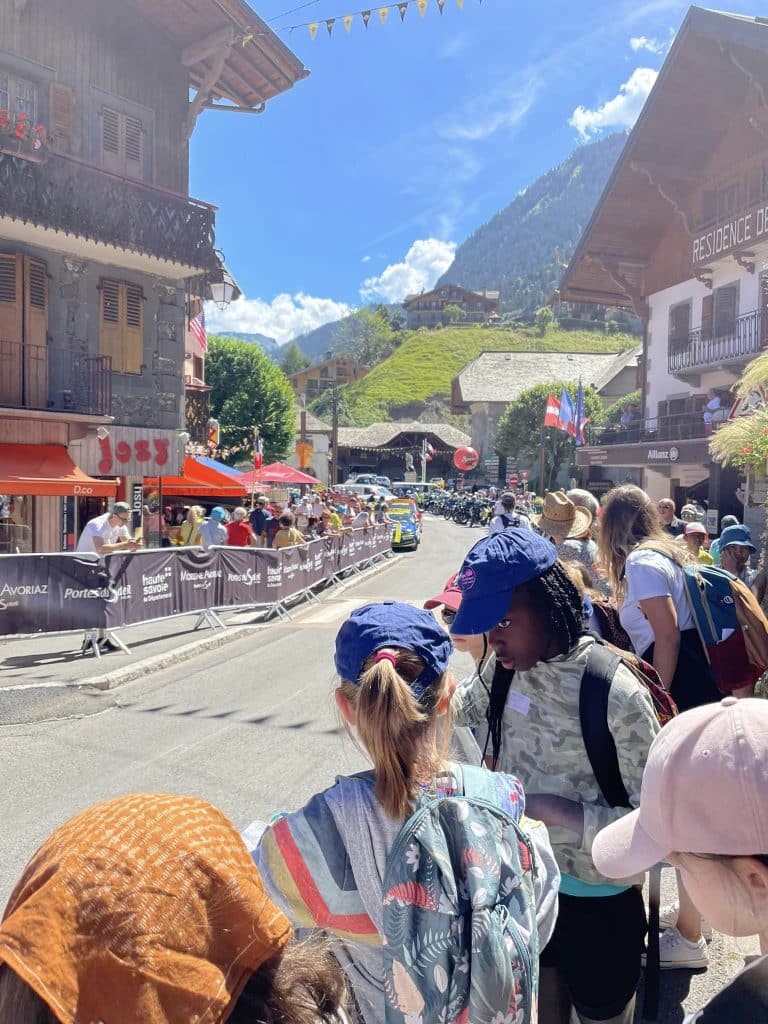 The weather was scorching and afternoon activities were a refreshing break from the heat, with all groups of students enjoying one afternoon per week at the local outdoor swimming pool. Our older 'Adventure Plus' students tried out rafting and canyoning, both these activities are always enjoyed by our 11 – 17 year olds, pushing themselves to their limits and getting out of their comfort zone in the beautiful surroundings of the French Alps! All while making memories and friendships. 
Talking about friendships, we had a great group of students in our teacher Amy's group, who joined together one Friday (lead by Amy) to serenade the rest of the camp with their own rendition of 'Papa Ou T'es?' by Stromae. Each Friday, many of the groups enjoyed doing a small 'show' or 'open classroom' of their work and projects from the week. For example, Ségolène's class hosted a restaurant in their classroom and invited all the other students to experience their hospitality and practice ordering food and drinks in French. Stéphanie's group performed a fashion show to demonstrate their vocabulary and grammar of clothing. And Jérôme's group filmed their own songs and chants. 
Every week, teachers organised a 'sortie' or an 'outing' for their students, to go out into Morzine town and practise their French in 'real life' situations. A firm favourite for all students was going to the local market on a Wednesday and buying fruit or a toy, one of our students even bought a full watermelon! We like to ask parents to give a maximum of 5€ spending money for this. 
Other outings this summer were: the local library to enjoy a book reading, the chocolate shop, the Parc Dereches Equestrian Centre to speak to the people who work there, the ice cream shop and the bakery. 
As you can see, our French Summer Camp is jam-packed full of fun activities and memorable experiences, so make 2023 a Summer to remember and enquire about our camp today! 
" My kids  spent a week at Alpine French School this summer and absolutely loved it. Not only did they learn a lot and enjoy the French lessons in the morning, but they loved all the new friends they met and the afternoon activities the school organised. The staff and teachers for the kids were wonderful and really made the experience memorable for the kids. The location of the school is also perfect with Morzine being an ideal place for lots of activities to keep the kids busy and happy. Highly recommend it !"
" I'm overdue in thanking you for all your assistance as we looked into sending our two children to camp this August. Mia and Noah had a terrific time and learned so much. The afternoon activities exceeded expectations and they still are in touch with friends they met that week. The private lesson really helped Mia out with the subjunctive – on her first day at school, she passed the test needed to jump ahead a year of honours French."
---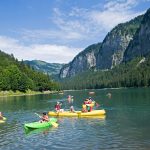 Summer in the mountains is a completely different holiday experience to your normal all inclusive beach holiday, in fact, it's better! Imagine – gorgeous views surrounding you, long days in the sun spent swimming in Alpine lakes or exploring the mountains on foot or bike, and finishing the day with…
Continue Reading
---
---
---
---