Alpine French School Intensive French Course – a Student's Perspective
Adult Intensive French Course 3-7th June
Did anyone else see the Alpine French School post on Facebook offering 30€ off the Intensive French Course? Me too! So I signed up…. Here's how it went.
I haven't had that nervous feeling of going back to school after the long summer holidays for a long time, but I must admit when I arrived at the Alpine French School on Monday morning to start my Intensive French Course it was there in my stomach….I haven't studied for such a long time.
We all arrived just before 9am to be greeted by Lucile, our teacher for the week. There were 3 of us on the course, which was a really nice number. Me, I live here all year round, Sam who is here just for the summers and Cath who lives in Les Gets. We quickly got settled into the really comfortable classroom and started with our introductions. I think we all quickly felt quite relaxed and at ease with the set up and structure of the Intensive French Course. Lucile encouraged us to instantly get involved with course without making any of us feel under pressure. She also ensured that we all understood everything before she moved on to the next part of the lesson.
It's amazing how much you have locked away in your brain that some of you might not have used since school. That's where the Alpine French School can use their teaching skills to unlock it and refresh it. I was amazed at how much I knew, but that I had forgotten.
I was probably the most confident student on the French Course when it came to speaking as with my job I have no choice, but to speak French. The other 2 students were definitely more knowledgeable on the grammar and structure side of things than I am, but in the class that didn't seem to matter as we practised everything that we needed to at the correct pace for all of us.
There wasn't a day that any of us didn't enjoy, or understand. We were pushed to our limits which meant we all got the most out of it. I would encourage any of you reading this to sign up on the next one, or email, or even pop in the see them. The whole team are super helpful. I will be going back again, for sure! (If they'll let me, that is!!)
For more information please click here: French Intensive Course
---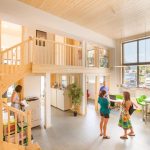 Did you book onto an intensive winter course at our school in Morzine? Well lucky you! During our lessons, we like to focus on conversation, which is complemented by those pesky grammar points and comprehension, but the ultimate goal is to get you to be able to communicate with French…
Continue Reading
---
---
---
---