Seasonnaire Courses for the start of the season
At Alpine French School, we are here to help local businesses at this complicated time.
We are offering an 8 hour winter-season 'crash' course which targets the language you and your staff will need for the particularities of this season:
Monday 28th December (4pm-6pm) – Thursday 31st December (11am-1pm) at Alpine French School in central Morzine
or
Tuesday 5th January – Friday 8th January (4pm-6pm) at Alpine French School in central Morzine
Don't miss out on our special offer: 143€ instead of 159€ !
This course will teach you and give the opportunity to practice the French you need to talk to French clients this winter to make their stay safe and enjoyable despite the complicated situation
The course will include:
Explaining and talking about Covid measures, social distancing and restrictions to your French clients
Guiding your French clients with what they will/won't be able to do, where they will/won't be able to go, which facilities will/won't be available, which services will/won't be running
Greeting French clients and basic conversations to welcome them
Answering the phone in French
Basic chit-chat to build a positive relationship with French clients
Please
contact us
asap for booking and more information, please note the booking deadline for the December course will be Friday 18th of December at 12 noon.
If you would like to arrange similar in-house training for your staff when they arrive in resort, please
contact us
to discuss!  This can be arranged at a different time to suit your organisation and staff training schedules.
---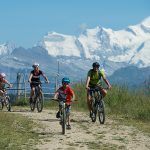 Our 'Family Camp' is one of our most popular options for parents and children to study with us during the summer season, but it's also the option that we get asked the most questions about! So we thought we'd put together a quick blog for the 'Frequently Asked Questions' and…
Continue Reading
---
---
---
---