Concerned about the Coronavirus? Contact us to discuss our new FREE CANCELLATION POLICY & book with peace of mind Contact Us
French & Ski Courses: Snowy January
As I write this, the snow is falling heavily outside, and it just keeps on coming. Not only is this great news for Morzine and the 2019 winter season but also for our French and Ski courses. This year we've already had some fantastic people try out our winter activity package and benefit from the amazing conditions, all have left with beaming smiles on their faces! And the snow continues to fall which is great news for the next students who are making their way to Morzine for a language ski break.
How does it work?
Our French and Ski courses are tailor made to suit your holiday. We offer intensive French lessons in the mornings from 9h-11h and/or in the afternoons from 16h-18h which mean you can head out on the slopes for most of the day. If you're less interested in skiing, there are also options to take extra lessons as well. You can do a couple of hours a day in classroom whilst you're here or you can do 4 hours. Not only do we offer a fantastic teaching programme but we'll point you in the right direction when it comes to arranging everything from your ski pass to your accommodation as well.
Why choose to sign up to a French course?
Many people come back to Morzine year on year for their ski holiday, and we wanted to offer something different. Perhaps you enjoy skiing but are looking for something different to do with your afternoons? Perhaps you fancy a new challenge? Maybe your family loves to ski but you're not as bothered. Either way, by signing up to a French course, you're adding another level to your ski holiday.
What about accommodation?
We work with a number of different accommodation providers to bring you some great options for your language and ski week. This includes hotels and apartments, rooms in shared accommodation and also the opportunity to stay with a French host family. This is a great option if you want to improve your French quickly. We will also help you arrange your lift pass, ski lessons and ski hire. Just ask us when you enquire.
What else is available?
Our French and Ski weeks are proving very popular with lots of people signing up to do either intensive or super intensive courses. It also works really well in conjunction with our brand new winter programme of French Cultural and Activities. As well as your intensive lessons, you could have a go at a French cooking class, a yoga session or even have dinner with a local French family. All these are extra ways to help your French whilst also having a great holiday.
Who are our French ski weeks for?
Our French ski weeks are available to anyone coming to Morzine this season who wants to improve their French. It doesn't matter what your ability is, we have lessons to suit all. Perhaps you like to ski but want to add something else to your holiday this year, perhaps your family love to ski but you don't and fancy a different type of challenge, perhaps you're here for a season and want to get good at the language quickly. Whatever your reason, a French ski week with us is guaranteed to help you learn French whilst also having a fantastic visit to Morzine.
---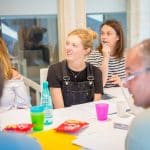 Have you been meaning to improve your French and not got around to it?  Or maybe you have tried before but not made the progress you wanted?  Maybe you are thinking of working towards your French citizenship and need to improve your French?  Or perhaps speaking better French would help…
Continue Reading
---
---
---
---