Concerned about the Coronavirus? Contact us to discuss our new FREE CANCELLATION POLICY & book with peace of mind Contact Us
French Intensive course and Yoga
Do you fancy improving your French and practicing yoga in the beautiful French Alps at the same time? We are hosting a Learn French and Yoga course in the wonderful Alpine village of Morzine from 4th-11th June 2016….and for a short time, we have a special offer running if you quote MAY25YOGA: book before 15th May and get your enrolment fee of 25€ for free!
Our course combines a morning French Intensive Course of 3 hours per day with yoga practice in the afternoon. Stay in a traditional Alpine chalet just minutes walk from the centre of Morzine in a tranquil location with other students for a rejuvenating, relaxing but educational experience!
Your morning intensive course is taught by a dynamic native French-speaker teacher who will bring the language to life for 3 rewarding hours each morning. Your classes will focus on speaking and listening skills and improving your confidence to use the language in everyday situations.
At lunchtime, you will have some free time to enjoy a light lunch with other students. Sample a local restaurant or café, or grab something from a local 'boulangerie' and sit in the sun and soak up the Alpine sunshine and ambiance. After your brain has relaxed from your morning studies, and you have enjoyed some French cuisine, you will head for your afternoon yoga practice.
Our yoga teacher is a Yoga Alliance teacher who was born and grew up in Morzine before working in Paris but returning to her beautiful home-town of Morzine to share her love of yoga and languages. Your yoga classes will be taken in French but she speaks English in case of any questions you may have. You will get to try Vinyasa yoga (a dynamic form of yoga suited to active people with a good fitness level, also known as Vinyasa Flow) and also Vinyasa Krama which is a series of events, changes and postures in a methodical way.
In the evenings, enjoy sharing a meal in your shared chalet with other students for a relaxing evening in the comfort of your own home. Your accommodation is spacious, modern but traditional and each bedroom has its own bathroom. Alternatively, Morzine is home to numerous restaurants, wine bars and bistros where you can sample local French or Alpine cuisine.
Morzine is located just one hour from Geneva airport. You can find flights from most airports to Geneva and then we at Alpine French School arrange airport transfers from Geneva to your accommodation.
What better way to start off the summer? Rejuvenate and energise with our education, relaxing and therapeutic holiday!
---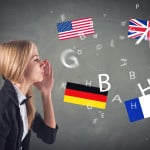 We all have heavy hearts about the decisions made by the French government this last week to keep resorts, bars and restaurants closed until January 2021.  The situation is complicated and we understand the decisions but these will have a huge impact on Morzine, the Alps and the ski industry.…
Continue Reading
---
---
---
---