Children's French Lessons for locals
Alpine French School can help if you are looking for help with your child's French and from autumn 2020 we are pleased to offer reduced rates for local children and free Facebook live sessions! Watch our Facebook page for more info in the coming week!
Pricing
1h lesson = 40€ for 1-3 children
30 minute lesson = 20€ for 1-3 children
*Lessons are available at our school in Morzine, via Zoom or contact us if you would like a teacher to come to you.
Free Facebook Live Reading Sessions
We will also be starting a Facebook Live reading video blog where French teachers will read books for children and adults accompanied by scanned pages for listeners to follow.
Have you recently moved here and need help with your child's French?
If you have recently moved to France, maybe your children could benefit from a regular lesson to help them improve their French language skills.  On top of help with homework, children can benefit from lessons to help with their French communication skills, pronunciation and vocabulary.  Even many expat children who are schooled in France can benefit from this kind of support for their French.
Is your child at school in France and has problems with French pronunciation that you can't really help with?
A common problem for expat parents is that they can't help enough with their children's homework, especially their French pronunciation.  We can offer reading and pronunciation support in 30 minute face to face or zoom lessons which are easy to fit into a busy week!
Our Teachers
We have a great team of qualified and experienced French teachers with experience of teaching French to expat children and English speaking children of all levels.  Schooled in France and trained as teachers, they provide a wealth of knowledge and experience to help your child.  Our teachers use a variety of teaching methods depending on the level and objectives of the child they are teaching.
---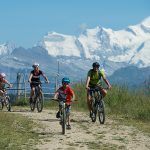 Our 'Family Camp' is one of our most popular options for parents and children to study with us during the summer season, but it's also the option that we get asked the most questions about! So we thought we'd put together a quick blog for the 'Frequently Asked Questions' and…
Continue Reading
---
---
---
---