* Book now for Winter 2023 at last year's prices - from just 199€ per week for an Intensive Course! * Enquire Now!
At last! The snow has started to fall and the valley has a wintery feeling to it. Now's the time to start thinking about getting your next holiday booked (if you haven't already done so). Or if you're lucky enough to live in Morzine why not think about booking your next French lesson with the Alpine French School?
Before we know it the Winter Season for 2019/2020 will have started and we will all be in full swing of working, skiing, snowboarding and maybe a little bit of après ski in between.
How many years have you been saying….. this season I WILL contact the Alpine French School and ask them about all of the French language courses that they offer? We are still only in November so you still have time to fit in a few lessons so you can show off your new French language skills to all of the new seasonnaires who will soon be arriving in resort.
It's quite a simple and pain free process…. It's a bit like saying I am going to get fit this year. The hardest part is actually going to the gym. Once you get there you realise that you really enjoy it and you feel good about yourself!!!! It's the same with French classes at the Alpine French School. Once you have walked through the door and been to the first lesson and met all your new "team mates" and "Captain/ Teacher" you will be invincible!
The Alpine French School have numerous classes, courses and camps available that are tailored to suit all ages, levels of the French language and are designed specifically to ensure you get out what you put in.
What are you waiting for? Book in quick before the lifts open next month.
Please feel free to contact us with any questions you may have on
https://alpinefrenchschool.com/contact-us/
---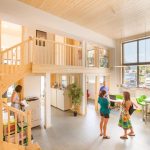 Did you book onto an intensive winter course at our school in Morzine? Well lucky you! During our lessons, we like to focus on conversation, which is complemented by those pesky grammar points and comprehension, but the ultimate goal is to get you to be able to communicate with French…
Continue Reading
---
---
---
---