Translation and business services
We recognise that setting up a business in France and navigating the French legal system brings all sorts of challenges, especially if French isn't your first language. France is known for liking paperwork and for anyone struggling to understand the lingo, this can be very daunting. That's where we come in. As well as French and English lessons, we also offer a host of other services to help you get through the trickiest of admin minefields.
Translation, expert advice and interpretation
If you're struggling to make sense of important documents or if you have to write a letter in French but don't have the language skills then why not make use of our translation services? Our staff are professional, experienced and most importantly, bilingual, and will help you with any issue you may have. If your French is ok but you just want your work checking over, we also offer a proofreading service and will make the tweaks to ensure your letters are grammatically correct. Similarly, if you have an important meeting in the calendar and are worried you might not understand everything that's being said, you could make use of our interpreter services. One of our friendly members of staff will be happy to attend your meeting with you and make sure you don't miss a thing.
When we can help you
We have experience helping people in all sorts of areas from business matters to medical, property, and legal issues. However, no area is off limits. It's likely that within our staff portfolio someone will have experience in the area you're encountering a problem.
Case study: Alice Gregr
"I found working out how to manage my maternity leave through CAF (Child maintenance in France) really difficult. Alpine French School were able to help me set up an account, fill out the relevant forms and if there were any queries, they were able to speak to the right people. It meant we were able to get everything in place as quickly as possible before the baby arrived. I wouldn't have been able to do it without them"
What other services are available?
There are a lot of hidden charges and must-do's in France when it comes to setting up a business, and if you don't know what you're doing, it can be really easy to overlook all of this. What do you need to pay? When do you need to pay it? How do you register yourself as a business or an auto-entrepreneur? Have you got the right insurance in place? We've had a lot of experience navigating these tricky websites and we also know who to contact if there are any issues.
It's not just the business world that's tricky to get to grips with here in France. If you've moved from the UK and have decided to make Morzine your home then you'll find there are a lot of things to get sorted. From sorting your health care and your carte vitale to managing family allowances and housing and utility bills, our friendly staff are well versed in getting all of these situations sorted.
Sometimes you just need someone to listen to you and offer you some advice. If you think you could benefit from any kind of support or help from our business and translation services, then please get in touch to speak to one of our members of staff today.
---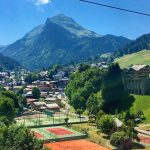 Being in September and easing into interseason work, the AFS team wanted to reflect on summer 2022, and what a summer it has been! Following our extremely successful juniors summer day camp, adult intensive group courses as well as weeklies and private lessons , we are pleased to have…
Continue Reading
---
---
---
---