Concerned about the Coronavirus? Contact us to discuss our new FREE CANCELLATION POLICY & book with peace of mind Contact Us
Meet the teachers: Our French Summer Camp tutor, Celine!
If you're thinking of sending your child on our French Summer Camp or have already enrolled for this year's camp then you're sure to meet our teacher, Celine. Celine is heavily involved with the teaching at the camp and with her infectious smile and unwavering enthusiasm she's always super popular with the kids. You can also meet Celine if you take any lessons at Alpine French School itself. She teaches on our French intensive courses and also in group and private lessons. We've been speaking to Celine to find out a little bit more about what she loves about language teaching.
Meet Celine
Originally from Laval, in the northwest of France, I studied English at the University of Angers. Like many others, I decided to move to the UK for one year to broaden my knowledge of the English language and culture. I fell in love with England, and I ended up living in Manchester for fifteen years. I taught in a secondary school in Cheshire for thirteen of those years. I started there as a Newly Qualified Teacher and I spent the last five years as the Curriculum Leader for French. I found those years to be extremely precious to me and I am proud of all my accomplishments during that time. Life in Manchester was very happy for me and it holds a huge place in my heart (apparently I have even adopted the Mancunian accent!). My partner and I decided to take a year out to undertake a renovation project in the area. However, after a year spent here in the Portes du Soleil, we decided to make it a permanent move. We feel so at home in this beautiful part of France. I am immensely happy to be part of the Alpine French School team as it allows me to continue working within my profession in fantastic surroundings.
What do you enjoy most about teaching French?
The variety of the profession, you are never, ever bored! I enjoy teaching all ages and levels but my 'speciality' would obviously be in preparing pupils for their GCSE, due to my background. My goal as a teacher is to make a difference for each of the students that I teach, whether I improve their grammar, pronunciation or their confidence, and to ensure they feel successful in their language learning endeavours. Ultimately, I want them to fall in love with this beautiful country and its rich culture, just as I did with the U.K. I also love seeing my students having fun in the lesson!
What do you most like about Morzine?
I love the seasons, the snow, the mountains and  the awesome expat' community
What are you most looking forward to over the coming months at Alpine French School?
I really enjoy the French Summer Camp, the weather is amazing and I am back in front of a bigger group of teenagers, helping them develop their language skills whilst having fun, I absolutely love it!
Has anything funny happened to you whilst teaching at Alpine French School?
Nothing specific BUT the atmosphere at Alpine French School is always great and we laugh a lot.
(I've personally had lessons with Celine and you certainly do giggle…. She's a very fun teacher and the children at the French Summer Camp will love her!)
What's your favourite french phrase?
C'est clair! Not strictly my favourite but I say it all the time.
This simply means… it's clear. Can be used to check that somebody has understood or to clarify that something has been understood! Perfect for a teacher at Alpine French School!
Celine is excited to teach on this year's French Summer Camp… you'll see her in the classroom but she'll also be involved in the activities .. any excuse to have some fun!
---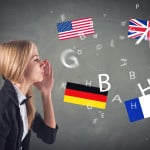 We all have heavy hearts about the decisions made by the French government this last week to keep resorts, bars and restaurants closed until January 2021.  The situation is complicated and we understand the decisions but these will have a huge impact on Morzine, the Alps and the ski industry.…
Continue Reading
---
---
---
---