Concerned about the Coronavirus? Contact us to discuss our new FREE CANCELLATION POLICY & book with peace of mind Contact Us
This month, we will not focuse on a specific grammar point but on vocabulary !
The different way to say "Hi" according to the time of the day and the person (s).
salut
hi
bienvenue
welcome
bonjour
good day (greeting)
bonsoir
good evening/night (greeting)
bonne journée
good day (farewell)
bonne soirée
good evening/night (farewell)
bonne nuit
good night (farewell)
Comment allez-vous ?
How are you? formal
Comment vas-tu ?
How are you? informal
-bien
-good
pas mal
-not bad
ça va ? informal
How's it going? informal
-oui, ça va. informal
it's going good
-ça va pas. informal
it's not going too well
au revoir
see you later
à bientôt
see you soon
à tout à l'heure
see you soon
s'il vous plaît
Please
s'il te plaît informal
merci
thank you
de rien
you're welcome
excusez-moi
Excuse me (asking a question)
excuse-moi informal
pardonnez-moi
Excuse me – bumping into someone, or moving through people
pardonne-moi informal
pardon
félicitations
Congratulations
bonne chance
Good luck
Monsieur
Sir
Madame
Madam
Mademoiselle
Miss
---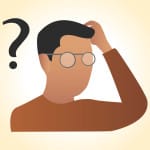 PRONUNCIATION There is nothing worse than knowing the right word but once you pronounce it, people don't understand you !! So let's have a look at a few pronunciation rules. Once you know how to pronounce the word, your brain identifies it very rapidly when it hears it, so by…
Continue Reading
---
---
---
---