French Weekly Group Lessons Summer 2020
We are pleased to announce that we will be open in summer 2020 in accordance to government guidelines in relation to the Covid-19 epidemic.
We have put into place a sanitary and security protocol and have made several changes to our organisation:
 Students are advised to wear a mask and masks will be provided if students do not have their own
Our teachers will wear masks or visors
Our premises will be fully and regularly cleaned and disinfected.  Our classrooms will be disinfected after each lesson
Hand sanitizer is available upon entering the school and in every room
We have had plexi-glass screens installed at our reception and staff will wear masks or visors.
Our WC facilities have been updated with paper hand towel dispensers, no-touch opening bins and additional hand sanitizer in addition to soap dispensers.
Although lessons will return to our school premises by 1st July 2020, if students prefer to continue their lessons via Skype/Zoom, then this remains possible, even for group lessons.
Why our Weekly Group Lessons?
Our weekly group lessons are the perfect way to improve your French this summer.  Lessons take place in small groups to ensure student engagement and a range of activities and the perfect opportunity to practise French in a safe environment where you feel comfortable to have a go, make mistakes and progress!  Our courses focus on speaking, listening and pronunciation skills with lots of interactive and conversational activities.  Our native speaker, qualified and experienced teachers carefully select activities that are suitable for the level, objectives and interests of their students.  You will learn to use your French language in real-life situations.
We run courses for all levels from beginner to upper intermediate so you will be placed in a group with students of a similar level to yourself.  These courses are great for working on your French in a sociable environment, ideal if you are living and/or working in the area.
If you are employed on a French contract, if you have your own French business or if you are an auto-entrepreneur, you should be eligible for a training budget to cover the cost of your lessons.  Please remember you need to apply in advance should you wish to use a budget to finance your lessons.
Summer 2020 Course Dates and Times:
Dates:
30th June – 3rd September 2020
Days & Times:
Tuesday:
Beginner: 13h-14h30
Elementary 13h-14h30
Thursday:
Lower Intermediate 13h-14h30
Intermediate 13h-14h30
* Times are subject to change, please contact us if you wish to book this course but can't do these times
Click here to read more about our French weekly group courses this summer.
Or contact us to enquire or book your place.
---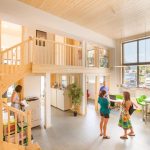 Did you book onto an intensive winter course at our school in Morzine? Well lucky you! During our lessons, we like to focus on conversation, which is complemented by those pesky grammar points and comprehension, but the ultimate goal is to get you to be able to communicate with French…
Continue Reading
---
---
---
---