French Courses this December and January
We all have heavy hearts about the decisions made by the French government this last week to keep resorts, bars and restaurants closed until January 2021.  The situation is complicated and we understand the decisions but these will have a huge impact on Morzine, the Alps and the ski industry.
If you are in the Morzine area and are interested in improving your language skills then read on….throughout the winter season, Alpine French School will be offering a range of French and English courses for adults and children.
For locals and seasonnaires
If you are living and working in the Morzine area and would like to improve your French while you can't work or ski, then Alpine French School will be offering:
Courses for seasonnaires in December and January.  More info here
Weekly group lessons from January to March
French courses for ski instructors to help them teach skiing more proficiently in French for the likely increase in French clients this winter
Online lessons throughout the season
Private or small group lessons tailor-made to your levels & objectives
To provide tutors to companies to train their staff who are unable to work or for sessions before before they start their contracts in January
*Remember that most of these options can be financed using government training budgets.
For Tourists over Christmas & New Year
There are many wonderful things to do in Morzine over Christmas and New Year even without the ski slopes being open.  Morzine as a resort is working hard to offer a wide range of activities that can be enjoyed by people of all ages.  The Christmas period is a time that is full of cultural traditions so why not make use of this time to learn a little more French and learn about French traditions for the festive period.
Alpine French School can offer:
Private or small group lessons tailor-made to your levels & objectives.  Suitable also for children and families.
To provide tutors at our central Morzine school for children or teenagers studying French at school.  Exam preparation available for GCSE, IGCSE, IB, A-level….
All of our courses are available over Zoom, Skype or Face-time if you prefer.
For local children and teenagers
Alpine French School will also be running courses for local children and teenagers to work on their French or English during the Christmas holiday period.
If you are expats living, maybe your children could do with a little boost to help them with their French schoolwork?
Or maybe you would like to take this opportunity for them to work on their English reading and writing skills that they don't get the chance to develop at French school?
Or maybe they are at collège or lycée and need some targeted help with more advanced French grammar or literature that they are studying
---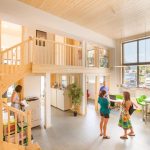 Did you book onto an intensive winter course at our school in Morzine? Well lucky you! During our lessons, we like to focus on conversation, which is complemented by those pesky grammar points and comprehension, but the ultimate goal is to get you to be able to communicate with French…
Continue Reading
---
---
---
---