* Book now for Winter 2023 at last year's prices - from just 199€ per week for an Intensive Course! * Enquire Now!
Distance Learning in the times of Coronavirus Covid-19
The world is going through an unprecedented crisis at this current time with the pandemic of Covid-19 which has turned our worlds upside down…. We are all adapting to new routines, some of us are on lockdown, some of us are in quarantine, some of us are self-isolating and around the world schools, colleges and universities are closing their doors.  Different countries are reacting to the pandemic with different measures but no-one's lives are the same as they were a couple of weeks ago…..
Home-Schooling and Education
Many of us are home schooling our children for the first time, learning to teach a variety of subjects to our children to keep their education on track.  For many parents, this is happening alongside remote-working which is a juggling act!  Parents are trying to work from home and tutor their children and for many, there simply aren't enough hours in the day.
Distance Learning for Children and Teenagers
Alpine French School has always offered Skype lessons for children, but until now this has been a small part of our teaching.  Often children and teenagers who had previously attended courses or our French Summer Camps sometimes wished to continue their learning with the same tutor once they had returned to their home country, so we would organise Skype lessons.  However times have now changed and since children can no longer travel to our school, we are having to bring our school to them!
For our native-speaker French teachers, this isn't a problem since they are all fully trained and experienced and they are used to taking Skype lessons. However for our students, some find this adjustment more difficult or at least the idea of it.  But one lesson in, most children and teens are hooked because the lessons are fun and effective! For children with no exam objectives, lessons focus around French conversation, improving their language skills and conversational French in a way that the classroom environment can't.  For teenagers with exams in the future such as GCSE, IGCSE, IB, AS-level or A-level, our French Skype lessons focus on specific exam preparation and are tailored to your child's individual level and needs.  Our teachers are fully trained in the UK exam syllabuses as this is usually a part of the French courses we run at our school and French Summer Camps.
Our French Skype lessons for children also enable them to keep a contact with the outside world to give them a bit of variety from the family unit which they are in very close contact with during the current self-isolating protocols.
Contact info@alpinefrenchschool.com if you are interested in trying this for your child or visit this page of our website to read more about Distance Learning.
Distance Learning for Adults
Most adults around the world are now working from home.  Remote working or as we say in France 'télé-travail' has its advantages and disadvantages as I am sure most of you are finding out!  There is no commuting which is a welcome benefit for some people, but the lack of contact with colleagues is a disadvantage.  Some people may be on leave or may be on temporary unemployment because of the Covd-19 pandemic.  All of us are learning to adjust to our new situations…..
Many people will find that they have more time to fill during this period of self-isolation and quarantine and are looking for ways to use their time wisely.  If you have always dreamed about speaking French or working on your rusty school French, then this could be a great opportunity.  Or maybe you already study French and want to continue or step up your studies while you have this time at home.
French Skype lessons are great for conversation and working on your speaking skills.  Your teacher will email you any necessary documents before the lesson and the French Skype lessons are tailored to your level and objectives.  If you want to work on anything particular for your job, future travels or to prepare an exam, then this is completely possible! Lessons are suitable for all levels and our experienced, native-speaker teachers speak enough English to explain anything necessary to students who have a lower level of French or who are beginners.  You will receive homework so you can also do some self-study between lessons.  You can learn French at home effectively!
Contact info@alpinefrenchschool.com if you are interested in trying this for your child or visit this page of our website to read more about Distance Learning.
---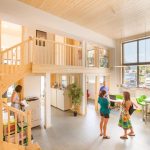 Did you book onto an intensive winter course at our school in Morzine? Well lucky you! During our lessons, we like to focus on conversation, which is complemented by those pesky grammar points and comprehension, but the ultimate goal is to get you to be able to communicate with French…
Continue Reading
---
---
---
---