Devoir and its many facets
The verb « devoir » = to must, to have
The verb "devoir" is an irregular verb with various meanings.
Je dois
Tu dois
Il/elle doit
Nous devons
Vous devez
Ils/ells doivent
1st meaning : the notion of debt in the literal and figurative meanings :
Combien est-ce que je vous dois? = How much do I owe you ?
Elle me doit 1000€ ? = She owes me a thousand euros.
Je vous dois quelque chose ? = Do I owe you anything ?
Il doit sa vie à son chirurgien = He owes his life to his surgeon
2nd meaning : devoir as an obligation
Vous devez assister à la réunion = you must attend the meeting
L'enfant doit obéir à ses parents = The child must obey his parents
Vous ne devez pas y aller = You must not go there
3rd meaning : devoir as a probability
L'avion doit atterrir à 10h = the plane is supposed to land at 10 O'clock
Son livre doit sortir la semaine prochaine = Her book is supposed to be published next week.
The voice intonation will often determine if devoir implies an obligation or a probability.
For example : il doit venir ce soir = il could mean : he is supposed to come tonight or He must come tonight. So pay attention to the intonation and the gestures.
Devoir in the conditional is used as a warning or a suggestion. It takes the meaning of should.
Je devrais
Tu devrais
Il devrait
Nous devrions
Vous devriez
Elles devraient
Example : Tu ne devrais pas lui prêter d'argent = You should not lend him any money
Elles devraient apprendre une langue étrangère = They should learn a foreign language.
Now you're ready to practice !
---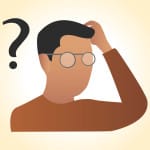 PRONUNCIATION There is nothing worse than knowing the right word but once you pronounce it, people don't understand you !! So let's have a look at a few pronunciation rules. Once you know how to pronounce the word, your brain identifies it very rapidly when it hears it, so by…
Continue Reading
---
---
---
---