Concerned about the Coronavirus? Contact us to discuss our new FREE CANCELLATION POLICY & book with peace of mind Contact Us
Why taking french lessons when you're on holiday is a good idea
We understand that the idea of booking onto a french course whilst you're here on holiday might be not at the top of your list of things to do. You might be heading to the mountains in the winter to ski or to speed downhill on a bike in the summer and choosing to head into the classroom might be the last thing on your mind. However french lessons have heaps of benefits that will add something truly special to your holiday in Morzine. So whether you fancy booking an intensive french course for yourself or if you're debating booking your child a place on our french summer camp, here are the reasons why French lessons on holiday are a good idea:
It will make your holiday extra special and unique
You can go on a ski holiday whenever you like, but when can you say you've been to a beautiful french town and spent time learning the language as well as skiing? If you regularly choose to holiday in France, by learning the language you'll also be giving yourself an advantage when it comes to spending time here. You'll find everything from ordering at a restaurant to speaking to locals much much easier. Similarly, during the summer holidays this year, lots of children will be jetting off to a beach for their family holiday. Why not give your child a different experience? As well as learning french, your children will get to enjoy some of the best activities on offer in the mountains like white water rafting, rock climbing and canyoning. When they go back to school and are asked to tell their class about what they did in the summer, they'll have quite the adventure to tell.
You'll meet new people
The best part of travelling and going on holiday is meeting new people and making new friends. Booking on to a french course is another great way of doing this. If you're looking at booking an intensive french course with us whilst you're here on holiday, then you'll get to spend quite a lot of time with the same group of people. We often see friendships forming as the week goes by. Our french summer camp is also a great way for children to form friendships that last a lifetime. They study, play and relax together and get to meet people from all over the world. We see children keeping in touch long after the summer camp has finished.
 You'll challenge yourself
Although it's tempting to book a holiday where you do nothing for a week, doing something extraordinary instead can actually have much more of a long term positive effect on your mood. You may think that lying on a beach will help you relax and remove any unwanted stress but actually by using your brain and challenging yourself, you'll notice a real difference that lasts a lot longer. Once the beach holiday is over, that's it. Whereas if you choose to do something like learn a language whilst you're on holiday,  as well as helping your mind to switch off from the stresses and strains of daily life, you'll also come away with a skill that will last a lifetime.
 It's great for the whole family
It's often difficult to find activities when on holiday that the whole family can get involved in. Learning french is suitable for all ages, fitness and abilities. If you come here as a family in the summer your children could take part in our french summer camp whilst you enjoy an intensive french course at the same time. The kids will love testing you to see whether they're progressing faster than you or not! It's a great bonding activity and you'll love hearing your children put their newly learnt french to the test when out and about in Morzine.
---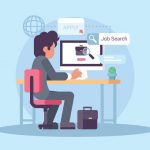 We are all experiencing a situation that we could never have imagined with the worldwide pandemic of the new Coronavirus Covid-19.  Most of us around the world are now either on lockdown or self-isolating or social distancing but whatever term you use to describe it and whichever the specific measures…
Continue Reading
---
---
---
---