Concerned about the Coronavirus? Contact us to discuss our new FREE CANCELLATION POLICY & book with peace of mind Contact Us
Why Morzine is a great place for a French Summer Camp 
There are language summer camps all over the world that offer amazing experiences for children, so what's special about ours? Why choose us? Without doubt our location in the beautiful Alpine town of Morzine is one of the main reasons to book a place for your child this summer. They'll have an unforgettable experience in one of the most beautiful parts of the world.
Beautiful Alpine resort
Morzine is nestled deep in the heart of the French Alps and boasts some of the most stunning and dramatic landscapes in the region. The town is surrounded by rolling mountains and spectacular views with Switzerland on one side and Italy on the other. If you opt to send your child to try one of our French Summer camps then they also get to explore and spend time in this beautiful part of the world.
Amazing activities
In the summer there are fantastic activities on offer in and around Morzine and we make sure the children get an opportunity to test some of them out. From swimming in the crystal clear waters of lake Montriond to hiking through alpine meadows full of flowers, there are activities all the children love. Canyoning and rafting are also extremely popular as is swimming in the open air pool in the centre of Morzine. Doing a French Summer Camp with us isn't just about learning the language, it's about having lots of fun as well.
Bilingual town
Morzine is full of people from all over the world who have decided to make it their home. It's the perfect place for a French Summer camp because people here are patient and supportive with anyone trying to learn the language. If your child goes into a shop, restaurant or cafe and wants to try out their newly learnt French then the locals will go out of their way to help them and encourage them.
Fantastic location
It's really easy to get to Morzine from anywhere in the world. If you fly into Geneva the journey from the airport to Morzine only takes 90 minutes. We will meet your child at the airport and bring them by bus back to the resort. So if your child is old enough to travel alone this could be the perfect first solo trip for them.
If you choose to come to Morzine as part of your family summer holiday then it's also a fantastic location to tie in with visits to other parts of France and Europe. The beautiful shores of lake Annecy are just over an hour away, the Italian alps and towns such as Chamonix are only a short drive away and other countries like Switzerland and Germany are also within reach. It would be easy to spend time in Morzine whilst the children enjoy a French summer school and then travel on to any of these places to continue the holiday.
Family holiday
Morzine is a popular holiday destination throughout the year because of its fantastic skiing in winter and mountain biking in the summer. It also has an amazing choice of other activities on offer for the whole family. Why not consider making it your main holiday this year and whilst you're here giving your children an experience with a difference on one of our French Summer Camps? It's a great way to give them something special and different to do whilst also enjoying all the fun of a traditional summer holiday.
---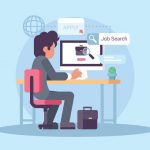 We are all experiencing a situation that we could never have imagined with the worldwide pandemic of the new Coronavirus Covid-19.  Most of us around the world are now either on lockdown or self-isolating or social distancing but whatever term you use to describe it and whichever the specific measures…
Continue Reading
---
---
---
---