Concerned about the Coronavirus? Contact us to discuss our new FREE CANCELLATION POLICY & book with peace of mind Contact Us
An Eventful Winter in Morzine
With only a few weeks until the lifts open in Morzine for winter 2014/2015, we can start to get excited about the season ahead. Below is a list of just some of the best local events already planned for the season ahead. For more details on any of these events, get in touch.
The Grande Odyssee – 10th to 21st January 2015
Europe's largest husky dog race is a great spectacle to witness. Competitors of mushers and dogs will cross fourteen ski resorts in the Savoie region of the Alps. For more details, visit the Grande Odyssee website.
Drop Zone – 7th February 2015
The Palais de Sport becomes a nightclub on the 7th of February as 800 people flock to Morzine to see many electronic bands and DJ's laying down beats throughout the night. Find out more here.
Rock the Race Tour – 8th February 2015
This is a slalom ski race that is open to adults over the age of 18 years old. Contact ESF Morzine or the Tremplin Bar to register for this competition which has a 20€ entry fee. Like the Facebook page to stay up-to-date.
Valentines Day Dinner – 14th February 2015
Want to do something out of the ordinary this Valentines Day? The Mont Chery Telecabine in Les Gets is opening the lift for the evening on the 14th of February. The cabins will be decorated to give a cosy feel, and couples can enjoy a three-course meal on the move! Each course will be served as you pass through the lift station.
Rock the Pistes Festival – 14th to 21st March 2014
This is an event not to miss. With many international pop and rock acts, playing on two different stages on the mountain, good times are inevitable. Bands already confirmed include Pete Doherty's Babyshambles, Ben L'Oncle and The Klaxons. Get the scoop here.
All of these events can be enjoyed as part of a French language-learning course with Alpine French School. Contact us for more details.
---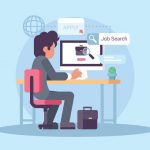 We are all experiencing a situation that we could never have imagined with the worldwide pandemic of the new Coronavirus Covid-19.  Most of us around the world are now either on lockdown or self-isolating or social distancing but whatever term you use to describe it and whichever the specific measures…
Continue Reading
---
---
---
---