Concerned about the Coronavirus? Contact us to discuss our new FREE CANCELLATION POLICY & book with peace of mind Contact Us
Use a Training Budget to finance your French Course!
Many of you will have finished work and trying to find things to do until the snow starts to fall and the Winter Season arrives.
The tonnes of Harley Davidson's have died down, the humming of the rally cars and the Aroo of the Spartans is over again until next Summer. And sadly the Mountain bike lifts are also closed too.
This can only mean one thing……… IT'S THE INTER-SEASON!
Here's something that you may find interesting as well as beneficial and the best part about it is… it could be free! (the French government fund the training for you upon approval of your budget.)
Simply answer the questions below:
Are you on a French Employment Contract (including CDD/ Seasonaire or CDI)?
OR
A registered Auto-Entrepreneur?
OR
Are you a Company Director/ Owner of a French Registered Business?
AND FINALLY
Do you want to improve your French language?
If the answer is yes to any of the above, then you might be entitled to a personal or business Training Budget (known as a CPF for employees) which can be used with The Alpine French School. The Alpine French School are fully certified to offer French courses that are subsidised or paid for via these training grants.
Why not contact the Alpine French School to find out what your entitlement to your Training Budget would be. Don't worry…. They do all of the work so you don't need to know the often, complicated French system.
Everyone in France has their own training budget and this budget follows you for your working life, even if you change jobs, or if you become unemployed. Your hours worked are accrued and turned in to an allowance for your Personal Training budget, so why not contact us today?
We look forward to hearing from you soon.
---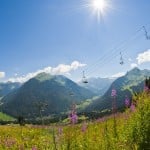 So we are out of lockdown in the UK and in France and people's thoughts are turning to their summer holidays. After so long stuck at home during lockdown, many people are looking forward to taking a holiday either in their own country or overseas.  If you are thinking of…
Continue Reading
---
---
---
---