Use a Training Budget to finance your French Course with Alpine French School
Want to know if you're entitled funding for your French lessons? Just have a quick look below to see what category you fall under and contact us if you're eligible for a training budget for French course
I own a French business or I'm an auto-entrepreneur, what funding can I get?
You are entitled a budget allowance which renews itself every year. The amount depends on your type of business so just contact us so we can find the information for you. We prepare the paperwork to apply for your budget for you and we ensure the budget is approved before you start any training.
I am a seasonnaire, what can I get?
The company you work for has a special budget allowance to train their staff every year. As long as you apply and start your course during your contract dates, you could be entitled to use some of this enveloppe. Just contact us so we can explain the options to your manager. The company doesn't have to pay anything as the training budget organisation who finances the course pays us directly. And we organise all of the paperwork!
I'm on a French contract but my manager doesn't want to use the company's training budget (or there's no budget left)
If you have been on contracts for more than one season and have a French Social security number, you could be entitled your own personal training budget (CPF). We create packages according to the budget you have accumulated so just contact us to see what you could be entitled. The training budget organisation pays us directly, so we prepare the paperwork for you and once you have the budget approved, all you have to do is come and take your lessons!
I'm currently unemployed. Can I train?
Funded training is available for unemployed but only through Pole Emploi. Unfortunately, if you wish to be funded, Pole Emploi prioritise their own training courses as opposed to ours. The best place to start is to ask your Pole Emploi advisor.
I own a foreign business. Do I get training?
Unfortunately, all the funding is only available to companies and staff who contribute to the French system.
Please contact us on debs@alpinefrenchschool.com to find out more!
The Alpine French School team
---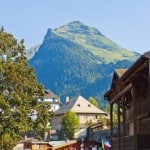 I don't think any of us still expected Covid to be interrupting our travel plans over 1 year on……yet here we are approaching summer 2021 with continued travel restrictions and uncertainty about travel.  Each country is dealing with the situation differently and travel restrictions are likely to vary from country…
Continue Reading
---
---
---
---