Learn French using your CPF: finance your French lessons using your CPF
Did you know that you may have accumulated a personal training credit that you can use towards French lessons for free?  If you want to learn French using your CPF, then read on for more info….
This is called the CPF (compte Personnel de formation) and in order to be eligible, you must:
have a permanent social security number for at least 1 year
have worked on a contract under your permanent number (even if it's a couple of years back).
Contact us for a step by step guide on how to open and check your CPF account and how to see the balance you have available.
CPF accounts have recently been re-credited, so you may have had an additional 500€ added to your balance recently.
Once you have checked your balance, we can advise you as to how you can best use your budget by choosing the package that suits your balance or your needs.
We then organise all of the paperwork for you and accompany you throughout the application process and the course organisation. This service is free of charge :)
Our private courses offer:
Tailor-made courses adapted to your personal needs and objectives
French native speaker teachers who are fully trained in teaching expats and can adapt to your style of learning
Face-to-face (outside lockdown restrictions) or Skype/ zoom sessions focusing on speaking practise.
The CPF is a fairly straightforward procedure once the balance is known but feel free to email us with any questions back on budgets@alpinefrenchschool.com or call us on 04 50 80 33 05 (English speaking!).
Alternatively, you can pop in and see Gallia from 2.30pm-3.30pm at Alpine French School on Monday, Tuesday, Wednesday or Thursday who will be happy to help you open your account, check your balance and answer any questions you may have!
We hope to hear from you soon!
---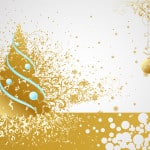 Advent calendars – les calendriers de l'Avent French children open Advent Calendars like in many other countries during the month of December leading up to Christmas. Postcards from Père Noël Letters from French kids to Father Christmas always receive a response from Santa. Since 1962, France has had a…
Continue Reading
---
---
---
---