Concerned about the Coronavirus? Contact us to discuss our new FREE CANCELLATION POLICY & book with peace of mind Contact Us
Getting to our French Summer Camp
One of the best things about our French Summer Camp is its location. We're situated right in the middle of one of the most beautiful parts of the world. With endless miles of green alpine meadows and mountains, the Portes du Soleil really is a special place to visit. Another reason that makes the location of our French Summer Camp special, is that it's only 90 minutes from a major airport, meaning from the UK for example, it's only around 3 hours away door to door. If you've decided to send your child to this year's camp, you might want to consider a few of these important points:
Flying
The simplest way to get to our French Summer Camp is definitely by flying. The nearest airport is Geneva which is just 90 minutes from Morzine. Most UK airports fly to Geneva, especially in the summer months. It's an international airport and has a fantastic network of flights reaching to all parts of the world. A lot of budget airlines also fly to Geneva so you're likely to find some really decently priced tickets if you book in plenty of time. You'll need to consider new rules this year brought in by airline EasyJet. In previous years children aged 14 and 15 have been able to fly unaccompanied. This has now been changed meaning lone travellers have to be aged 16 and over. If you're planning to send your younger child to our French Summer Camp you will need to plan how they're going to get to us. Perhaps you'll have to come with them and enjoy a holiday in the mountains whilst they study.
Transfers to resort
We have some brilliant activity leaders working on our summer camp and they love meeting your children at the airport and getting them safely onto their transfer back to Morzine. As mentioned before, this transfer takes around 90 minutes from the airport and passes through some beautiful landscape. The team will certainly have no problems making that 90 minutes a fun journey! These transfers are available on a Sunday for €90 euros return. If you need help arranging transfers at a different time, we are able to help with this but our meet and greet service is only available on a Sunday to fall in line with the start and end dates of our summer camp.
Driving here
Depending on where you're coming from, driving to Morzine is also an option. From the UK you can travel from Dover to Calais by ferry and then drive for around 8 hours to get to Morzine. You'll pass through fantastic countryside and stunning landscapes. If you decide to make a family holiday of your child's summer camp then this can be a great way to travel to us. You can stop off at some fantastic french towns and cities on your way and you could plan to stop in the champagne region to taste some delicious fizz.
Try taking the train
The French rail network is a brilliant way of travelling around the country. It's punctual, reliable and generally a great method of exploring France. It can be costly though so if you're planning to get to Morzine by train, start doing your research as soon as possible. You'll be able to find special offers and deals if you look around.
---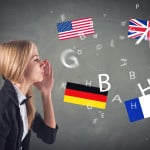 We all have heavy hearts about the decisions made by the French government this last week to keep resorts, bars and restaurants closed until January 2021.  The situation is complicated and we understand the decisions but these will have a huge impact on Morzine, the Alps and the ski industry.…
Continue Reading
---
---
---
---