Did you know that you don't need to live in Morzine or surrounding areas to benefit from the excellent services and classes that the Alpine French School have to offer to assist you with your journey on starting to learn the French language, or to just continually improve?
They offer Skype lessons, therefore you can learn from the comfort of your own home, office, sofa or even garden (weather permitting!)
I have some British friends who are lucky enough to live in Paris at the moment and their children are at a British School there, so are taught in English. They do speak some French, but the family are due to move back the UK at the end of the year due to work commitments, so they are going to take advantage of the Skype lessons with Alpine French School so the children don't loose what they have already learnt and can continue with their French.
The Alpine French School will schedule the Skype French lessons in to the times that are suitable to you and obviously assess the individual on a Skype call prior to the lessons.
The Alpine French School will advise on what level the student is currently at with regards to their French and devise an action plan so the individual can progress at their pace. The school will also suggest what kind of time the Skype call should be so the student doesn't do too much as this can have a negative affect on the learning process (especially in younger children).
Some students who have already studied at the school like to book Skype lessons to continue learning with the same effective teaching methods, some book a course of Skype lessons without having visited the school in person.  Either option is possible and both are very effective!
Skype lessons are available to students of all ages and levels so if you'd like to find out more please feel free to contact us:
https://alpinefrenchschool.com/contact-us/
---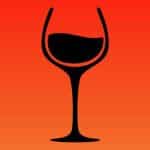 Croissants: do French people eat croissants for breakfast every day? No! Most French people eat breakfast at home so don't eat fresh croissants from the 'boulangerie' on a daily basis.  Croissants and pain au chocolat are popular on more relaxed days for example at weekends or on holiday.  Many people…
Continue Reading
---
---
---
---