So the sun is still shining and the streets are quiet. There's no noise from Harley Davidson's or Rally cars. Most restaurants and shops are closed, or packing away…….. so what do we do now? Why not actually do what you'd said you do last inter-season, and the one before that. Learn French with the Alpine French School?
There couldn't be a better time, could there? I know it's lovely outside, but it's also lovely in the French School and so are all the teachers and the rest of the team.
The Alpine French School have so many different options/ lesson packages to offer which means the French lessons are tailored to your level of the French language, therefore you will never feel out of your depth and everyone in your group will be at the same level so you can help each other as well as learn from each other.
You can chose from:
Intensive French Courses
The main aim of our Intensive French courses is for students to improve their ability to communicate in French in a short period of time.
Here's an example of what to expect.
Work on relevant vocabulary & pronunciation to increase your ability with the French language
Available for all levels
10h-20h per week (depending on the season) and your choice: 2h-4h per day, 5 days each week
Learn through conversation as we ensure our groups are inclusive
Small groups
Native French-speaker teachers
Private French Lessons
Focus on learning and improving your French one to one with specific goals in mind. The Alpine French School teachers will tailor your lessons around your choice of target goals you set.
Focus on learning and improving your French with specific goals in mind that you can set
Choose which skills you would like to focus on
Suits students with inflexible working hours
We will adjust our teaching style to suit your personal learning style to ensure you get optimum results from your one to one French lessons
A very efficient way to make fast progress
Available for all levels
Choose from 1-hour, 1.5-hour or 2-hour lessons
We record your lesson, therefore you can access your lesson at anytime you wish to practice or re-visit a particular session.
Super Intensive French Course
We also offer Super Intensive Courses, but these are only available in July and August.
For further information please contact us with any questions. Don't hesitate. Winter will be here before you know it!
---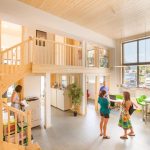 Did you book onto an intensive winter course at our school in Morzine? Well lucky you! During our lessons, we like to focus on conversation, which is complemented by those pesky grammar points and comprehension, but the ultimate goal is to get you to be able to communicate with French…
Continue Reading
---
---
---
---