For the second year running, the Sainte Marie school in Morzine has asked Alpine French School to organise an English Immersion week at their primary school.  A great initiative by the school Director, Jean-Michel Gachet to expose the children to English for a whole week in addition to the bits of English they do throughout the year as part of their regular curriculum.
Alpine French School/Alpine English teachers plus Anglophone parents and Anglophone activity organisers take over the school for the week to provide a full curriculum of English lessons and a wide variety of activities throughout the week.  The variety of activities exposes children to English in many different ways and shows them that English isn't just something they learn in their school books, that they can listen to instructions in English, learn to take part in activities using English commands and they can also try and communicate in English.  During the English lessons, the focus is on conversational activities and getting them using the English they learn.
Often in our school systems, children concentrate on reading, writing and grammar so they have a wide but shallow knowledge of foreign languages and typically find it hard to actually use the language outside of the classroom environment.  Most of us as adults have experienced this, that after years of studying a language, we visit the country and are paralysed when we have to try and say a simple sentence!  The idea behind getting children used to speaking and communicating in a foreign language at a young age, is that this opens pathways in their brain meaning that language learning is more natural and comes with a greater amount of ease throughout their life!
The children took part in activities such as sport, cricket, gymnastics, arts and crafts, cooking, circus and aerial skills, dance and drama.  We would like to thank the children for their enthusiasm, the teachers for all of their hard work and for all of the activity providers for preparing such great activities!
For more information on English or French Lessons for children, you can email us on info@alpinefrenchschool.com.  Circus Workshops were provided by Amy at Morezen Yoga and dance and drama workshops by Alice at Madhouse
---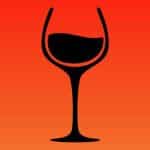 Croissants: do French people eat croissants for breakfast every day? No! Most French people eat breakfast at home so don't eat fresh croissants from the 'boulangerie' on a daily basis.  Croissants and pain au chocolat are popular on more relaxed days for example at weekends or on holiday.  Many people…
Continue Reading
---
---
---
---