Applying for French Citizenship
Have you been living in France for more than 5 years?
Are you fully settled in France?
Are you thinking about staying on a long-term basis?
Have you thought about applying for your French citizenship?
Once you have your application for citizenship accepted, you have the right to live in France for the rest of your life.  You can get your 'Carte d'Identité' and your French passport.  If you and your partner both get French citizenship, then your children also acquire French nationality too.  If only one of you applies, you can choose to add your child to your application.  If you are from a country that allows dual-nationality, then you don't have to give up your original nationality.  For example Great Britain allows dual nationality, so British people don't have to give up their British nationality to acquire French nationality.
Alpine French School can help with the process of applying for your French citizenship, also known as a 'demande de naturalisation'. We can not only help with the French part of the application but we can help guide you through the process as a whole.
People have usually heard a lot of rumours about what the process involves and are scared of the French language test and also the interview at the Prefecture.  As a French language school, we are perfectly prepared to help you prepare for the French language test.  We can evaluate your level of French so you know how far away from the required level you are.  Once we have this information, we can design a French course for you to fully prepare you for the French exam that you will have to take.
The second part that people are apprehensive about is the French interview at the Prefecture which is to check that you are fully integrated into French life.  The teachers are Alpine French School can also help you prepare for this so that you arrive at the Prefecture knowing what to expect and feeling confident to deal with the interview.
Contact us for more information and to start your application!
If you work in France or have your own French business or work as an auto-entrepreneur, then we can help you finance your French course with a government training budget.  Read more here.
---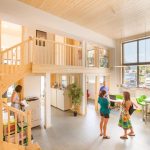 Did you book onto an intensive winter course at our school in Morzine? Well lucky you! During our lessons, we like to focus on conversation, which is complemented by those pesky grammar points and comprehension, but the ultimate goal is to get you to be able to communicate with French…
Continue Reading
---
---
---
---