Intensive Courses!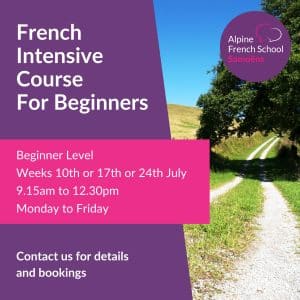 Cours d'anglais Juniors !
New Offers!
Upcoming courses!
At AFS Samoëns we know that practising your spoken French is key to improving, we also know it's not as easy as it would seem, as everyone here is so good at English…
That's why we've created the AFS Samoëns Social Programme!
Come and chat in a relaxed, social setting with AFS teachers to help you out if needed.
We choose our themes according to the time of year and what might be happening in France or the area, so to anyone living or spending time here, it'll always be relevant.
Bookings by email or WhatsApp please
samoens@alpinefrenchschool.com
+33 (0)6.50.24.63.33