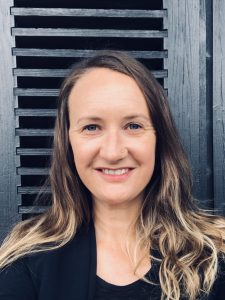 Jennifer – School Director – French & English Teacher
I grew up in France, but my parents are French & English therefore the two cultures have always mixed for me. I became an ESL teacher while living in London (2003 to 2011) and worked there for several years, living the city life which I loved. In 2012 I was offered work in New Delhi as an English and French teacher. Following that experience, I returned to the mountains and for lack of language schools in the area, I started as an independent and soon after, joined forces with AFS Morzine. Since then, the demand for French and English tuition has grown and in 2020, we decided to open premises in Samoëns and AFS Samoëns was born!
I now manage the school and strive to offer great courses with passionate teachers, while also continuing to teach both French and English.
My approach is centred on communication. I work hard to make my lessons enjoyable & relatable, and for the classroom to be a fun and relaxed place where students feel they can have a go without fear or judgment.
I love teaching and the constant challenge of figuring out how my students will apprehend the language, and the "ah, I get it!" is still as rewarding as ever for me.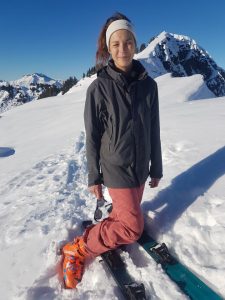 Chloé Legout – French Teacher
Following my studies in foreign languages and several long trips abroad, I completed a French language teaching qualification and decided to settle down in the Alps, more precisely in Samoëns. I discovered the village a few years ago and fell in love with it, although, as I am originally from Nantes, my heart sways between the ocean and the mountains
I'd always been comfortable with foreign languages but my interest in teaching came a little later. I've taught FLE (Français Langue Etrangère) to migrants as a volunteer, as well as in private language schools. I'm now working for Alpine French School Samoëns and have found a good balance here. I love sharing and finding new and effective ways to help people integrate in new environments.
What I enjoy most in my job are the intercultural exchanges: I believe I learn as much from my students as them from me, and I find this very satisfying.