Sporting Activities in Samoëns
Samoëns & the Vallée du Giffre are the ideal destination for people looking for an active holiday. It offers a huge range of activities all year-round.

Winter
Skiing
Snowboarding
Cross-country skiing
Snow-shoeing
Fat-biking
During the winter season (December to April) you can combine your French lessons with skiing, snowboarding, cross-country skiing, snow-shoeing and even fat-biking! Samoëns is part of the Grand Massif ski area with 139 pistes and endless off-piste possibilities. Thanks to its exceptional geographic position and its high altitude, the skiing area has excellent snow conditions throughout the winter season. You'll also find a large range of cross-country ski trails amongst beautiful Alpine lakes and forests as well as beautiful unspoiled areas for snow-shoeing and on foot exploring.
Summer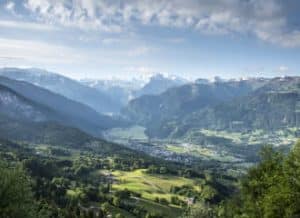 Mountain Biking
Road-cycling
Paragliding
Hiking
Climbing
Horse-riding
Water sports
In the summer, Samoëns and the Vallée du Giffre offer a great range of activities from mountain biking to hiking, paragliding to white-water rafting, pool or open-water swimming to rock-climbing and horse-riding.
The village has been a stage on the Tour de France and road bikers can test their fitness on the infamous surrounding cols. Chairlifts and cable-cars enable bikers to ride the downhill courses and offer easy access to the high mountain trails for all mountain bikers and walkers.
Walking trails are found all over the valley and there is something for everyone. From gentle rambles on the valley floor, easy hikes to the "End of the World" in postcard perfect Sixt Fer à Cheval to day long adventures up to mountain refuges high up in the wilderness… Encounter local wildlife, get away from it all and enjoy breathtaking views of the Alps.
Local rivers and beautiful lakes provide opportunities for water sports such as white-water rafting, open-water swimming, canyoning….
If you are a fan of taking to the air, paragliding has its birthplace in the area and local schools run beginner courses or offer initiation tandem rides.
Climbing enthusiasts will find plenty of opportunities in the local area including traditional routes and via ferrata.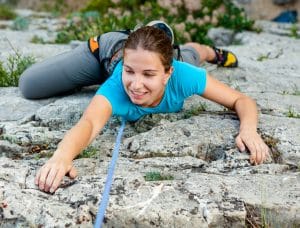 Other Activities
Samoëns is not only a brilliant ski resort and mountain sport destination, it is a living and breathing village where people live year-round. You'll therefore find lots to do you if you're keen on a quieter holiday.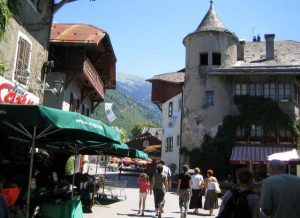 Wander the streets of Samoëns and take in the stone cutter heritage and the beautiful medieval square. The tourist office offer free guided tours of the village and surrounding area – perfect to practise your listening skills and learn about French Alpine culture!
Travel up the valley to Sixt Fer à Cheval and its cirque, one of the most amazing sites in France with its impressive cliffs, towering peaks and beautiful waterfalls. Make a detour via the "Queen of the Alps" waterfall: la cascade du Rouget, end enjoy the spray on a hot summer day!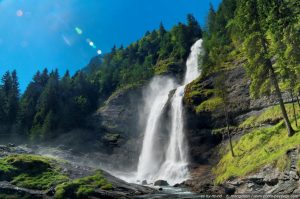 Take the cable-car up the hill to Samoëns 1600 for a 360° panoramic lunch with views over the valley and all the way down to Geneva.
Check out the Tourist Office website for all the free events and activities organised in and around the village, most of them free of charge.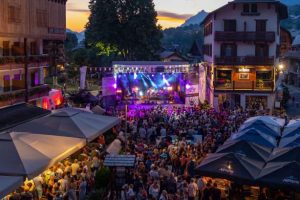 Browse the many independent boutiques for souvenirs , house furnishings etc and stop for a drink in one of the numerous cafés & bars. Don't forget to take a stroll on through Samoëns weekly farmer's market which is one of the biggest and best in the region. (Every Wednesday year round)
There are also some options for pampering and spa treatment.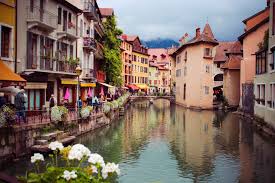 Further afield, you'll be able to make a day trip to the "Venice of the Alps": lovely Annecy; or to the world famous Chamonix Mont-Blanc… You could even stretch into Italy for the day via the tunnel…
Social and Cultural Activities
Alpine French School Samoëns offer a range of cultural activities such as wine tasting, après ski with French conversation, French cooking classes, dinner with a French family, yoga classes in French, French conversation/discussion groups, market days and themed activities depending on the time of year.